Daddy Ding desperate to roll back years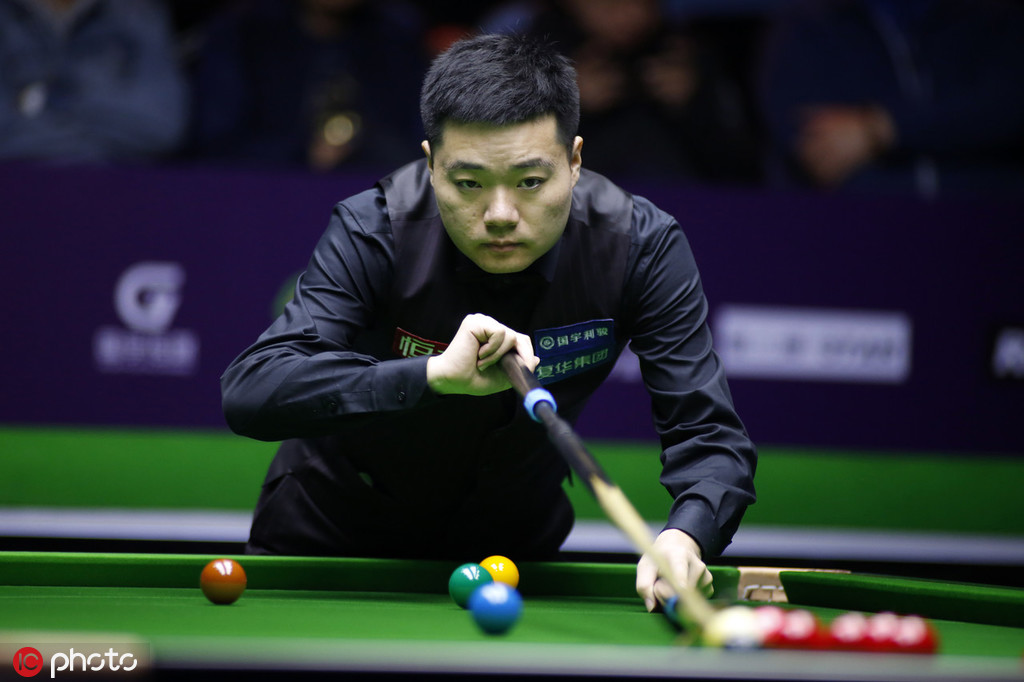 Chinese potter Ding Junhui expects to bounce back from his season-long struggles this week at the home tournament where his rise to stardom began.
Back in 2005, Ding took the sport by storm by beating seven-time world champion Stephen Hendry in the first China Open final in Beijing.
Since then, Ding has gone on to become Asia's most successful snooker player, collecting 13 ranking-event titles, including the 2005 UK Championship, the 2013 Shanghai Masters and a second China Open in 2014, in the process.
However, since his daughter was born in August, finding time to practice has been difficult for Ding, who has suffered early exits at multiple ranking events this year and whose best run was to the quarterfinals of the German Masters.
So, he arrives at the China Open, which begins today, desperate to go further.
"It's a new challenge for me. I think being a father is harder than playing snooker at the moment. I'd like to carry my daughter with me traveling around the world next season," said Ding, who turns 32 today and now resides in Sheffield, England.
"I've put some extra work in preparation with my coach for the China Open, which always holds a special place in my heart. Hopefully, I can finish the season strongly with the best performance this year in Beijing."
Jason Ferguson, the chairman of the World Professional Billiards and Snooker Association, has backed Ding to eventually rediscover his potting touch.
"This is a big change in his life and I am sure over time he will settle and bounce back," said Ferguson.
"I am not concerned at all because for a snooker player he's still very young. The mind gets stronger with age.
"Form will come and go over a long period of time but the class he has will never leave.
"Him being a hero served as a springboard for our sport to grow in China. He is everything that a pro snooker player should be."
Today's Top News
Editor's picks
Most Viewed