ZTE reports revenue decline in 2018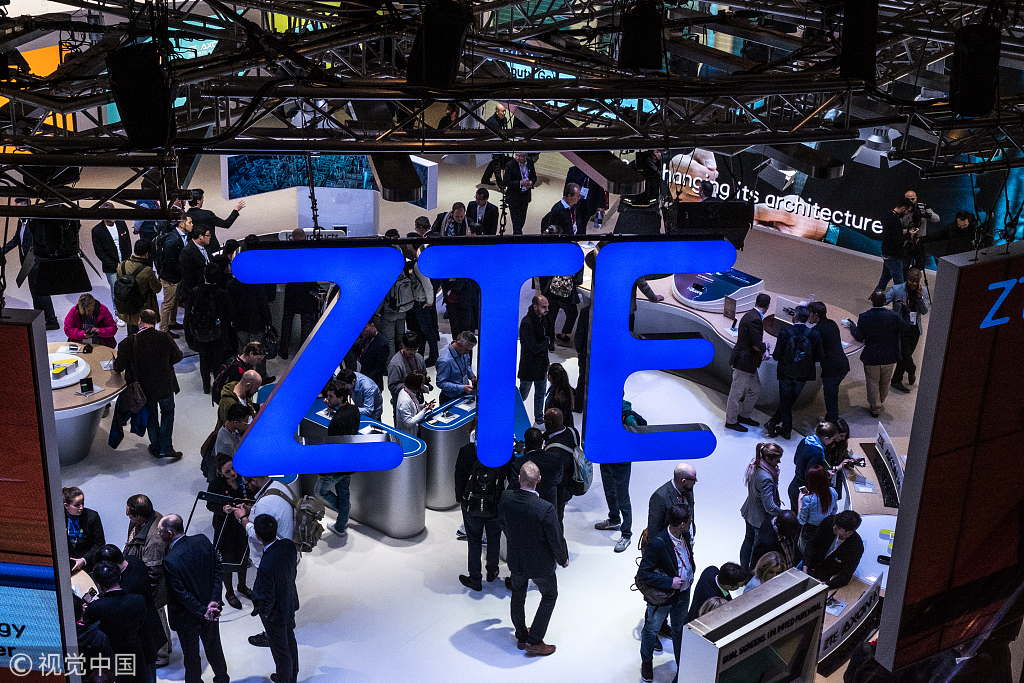 SHENZHEN - Chinese telecommunications company ZTE reported full-year operating revenue of 85.51 billion yuan ($12.7 billion) last year.
It marked a yearly decrease of 21.41 percent, according to the company's annual report filed to the Shenzhen Stock Exchange Thursday.
The company's net profit last year plummeted by 252.88 percent year-on-year, suffering a loss of 6.98 billion yuan.
ZTE attributed the declining profit mainly to a US fine of $1 billion.
It expects its net profit in the first quarter this year to be between 800 million yuan to 1.2 billion yuan.
The company said it would focus on self-dependent innovation of core technologies, such as 5G, in 2019.
ZTE is a global provider of telecommunications equipment, networking solutions and smartphones.