China on EV fast track, but no sign of large scale replacements of conventional vehicles: Experts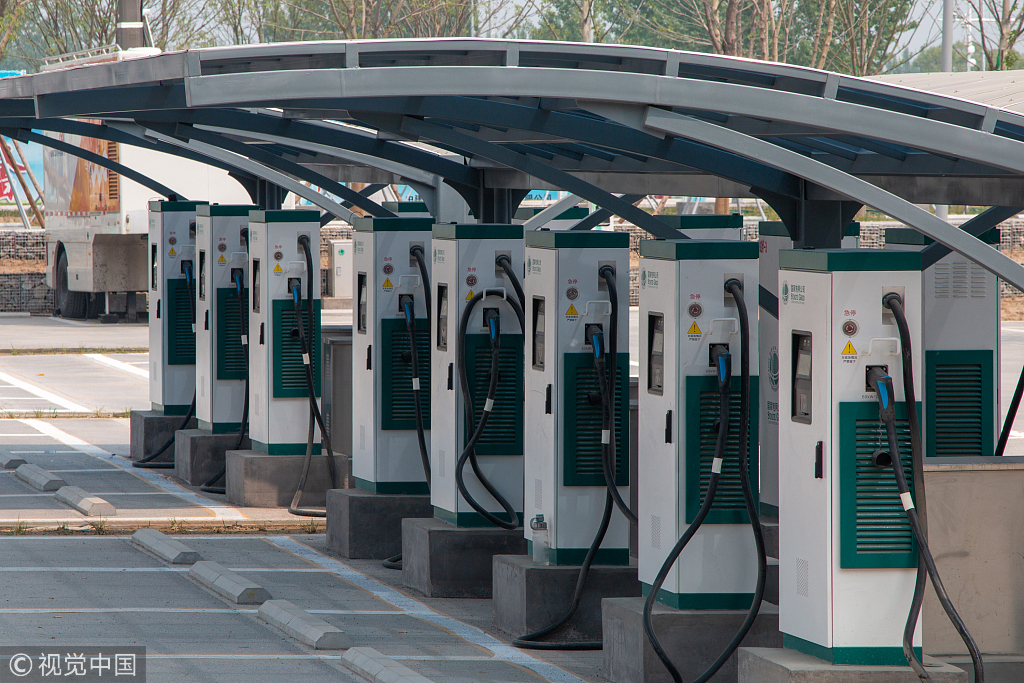 HOUSTON - China plays a key role in electric vehicle (EV) development but there is no sign of large scale replacements of conventional vehicles in the near future, analysts have said at the five-day IHS Markit's CERAWeek in Houston, the US state of Texas.
In a discussion titled "Cars & oil: reshaping demand" at the CERAWeek, Marianne Kah, research scholar at Columbia University Center on Global Energy Policy, said China is the key in global EV development since the country represents 30 percent of all the world's new car sales.
Her view was echoed by Liu Chaoquan, vice-president of China National Petroleum Corporation (CNPC) Economics & Technology Research Institute.
According to Liu, the sales of China's new energy vehicle, the majority of which are EVs, increased more than 60 percent year-on-year, reaching 1.2 million last year.
"For the first time, China's fossil fuel vehicles sales dropped in 2018. The proportion of new energy vehicles in total vehicles sales increased dramatically, reaching about 4.5 percent in 2018," he noted.
Various incentives proposed by the government are the main reason for the fast growing of EVs in China, according to him.
"Chinese government gives subsidies to both producers and consumers of EVs. It not only boosts EV sales, but also helps realize environmental protection goals," he said, adding that the government also encouraged EV producers to invest more on research and development.
However, during CERAWeek's Special Dialogue on China, Hou Qijun, vice-president of CNPC, pointed out that although the role of EVs being an alternative to conventional vehicles should not be underestimated in a long run, there are no large scale replacements until 2030.
Hou said that the ownership proportion of EVs in total vehicles was still quite low in China, accounting for around 1 percent. Fossil fuel vehicles purchased and used are still predominant.
This is also the case globally. The world's daily averaged oil demand stood at 99.2 million barrels in 2018 and is expected to rise to 106.4 million barrels in 2024, according to the International Energy Agency (IEA).
Growth of EVs would be astonishing, but people should think about the share of EVs in total automobile on the road, according to Spencer Dale, group chief economist with BP plc.
If two to three million barrels per day of oil demand are substituted by EVs globally, EVs would have small impacts on oil demand but big impacts on transportation, Dale said.
Both Liu and Kah agreed that in the long run, cost remains the key to EV-related technology development.
According to Liu, in the past several years, the cost of EVs in China has reduced by more than 70 percent, triggering increasing sales.
However, Kah also argued that with more EVs coming into the market, the demand of gasoline cars will reduce, thus lower the gasoline price. "With lower gasoline prices, it will be harder for the electric vehicle to compete with conventional vehicles," she said.
Meanwhile, Fatih Birol, executive director of IEA, emphasized that the power generating system has to be decarbonized in a bid to enable EVs to make positive contribution to climate change.
Now, EVs are mostly used to deal with air pollution but not climate change, said Birol.
The 38th CERAWeek, which kicked off Monday with the IEA press conference, is an annual energy meeting held by the London-based information company IHS Markit with the attendance of prominent speakers from energy, technology and financial sectors. This year's meeting was attended by more than 4,500 guests from more than 70 countries and regions.
There is a special dialogue on China as well as several discussions designed to focus on Asian and Chinese energy market since China has become one of the largest energy consumption economies in the world.