Chinese autos gain consumer confidence, market share in Ecuador
Share - WeChat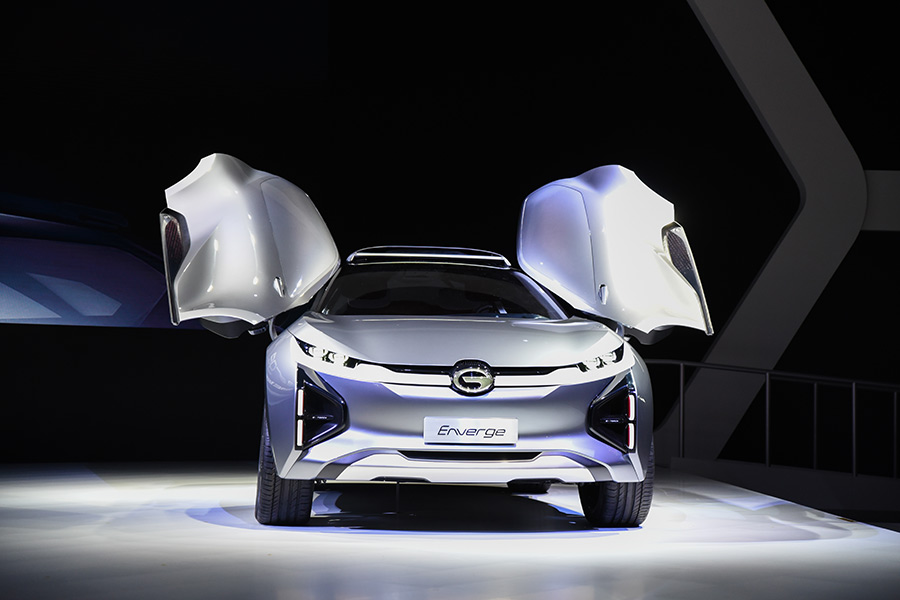 QUITO - The market share of Chinese-made automobiles in Ecuador have increased rapidly over the past three years, currently ranking third in sales volumes, showed data recently released by Ecuador's Association of Automotive Companies (AEADE).
In 2018, Chinese autos garnered 13.5 percent of the market, ranking behind Ecuadorian-made autos and South Korean brands.
The figure was significant increase compared with a market share of merely 5.2 percent in 2016 with sales of 3,311 vehicles.
Genaro Baldeon, AEADE's president, noted that Chinese vehicles in Ecuador "gained ground very quickly," and attributed the increased sales largely to the consumer confidence in Chinese manufacturing.
"They have earned the confidence of the consumer in Ecuador and it's not an isolated phenomenon," he said.
"This shows China implies innovation, technology and fulfillment of the technical, safety and efficiency standards Ecuadorian legislation requires," Baldeon added.
Another key factor to boost the sales of Chinese autos was the lifting of restrictions on imports imposed in 2015.
China, as the world's leading car market, also boasts a competitive edge in manufacturing, said Baldeon, which "translates into better pricing conditions, and along with permanent innovation, they guarantee a good reception not just in Ecuador, but in international markets."
In addition to attractive sticker prices, Chinese automakers offer extended five-year guarantees, convenient deals on spare parts, and other benefits and incentives, Baldeon said.
In the past two years, 15 new vehicle brands entered the market in the South American country, 11 of them from China. Out of the 89 car models available here, 51 are Chinese, the AEADE reported.
Chinese auto brands selling in Ecuador include BAIC, Brilliance, BYD, Changan, Changhe, Chery, Lifan, Foton, Great Wall, JAC, JMC, and Shineray.
Last year saw Chinese SUVs in most demand, and Great Wall top sales with 8,380 units, compared to 6,792 the year before.
Ecuador's customs statistics showed 19,665 vehicles were imported from China in 2018, compared to 11,372 in 2017.
Local taxi driver Gustavo Lopez, who drives a Great Wall C30, said fellow taxi drivers in the capital Quito recommended the vehicle.
"We saw that both the technology and the quality of the cars made them suitable for taxi driving," said Lopez. "It's a very good car. It responds well during peak work hours. And more than anything else, the matter of spare parts is a great help."
Edison Chicaiza, a doctor, has also opted to drive a Great Wall.
"I've had a good experience with the Chinese vehicle. Its metallic structure is stronger compared to traditional vehicles. It's a fast car on flat ground, and in a crash, they are safer," he said.