Shanghai residents top nation in disposable income
Share - WeChat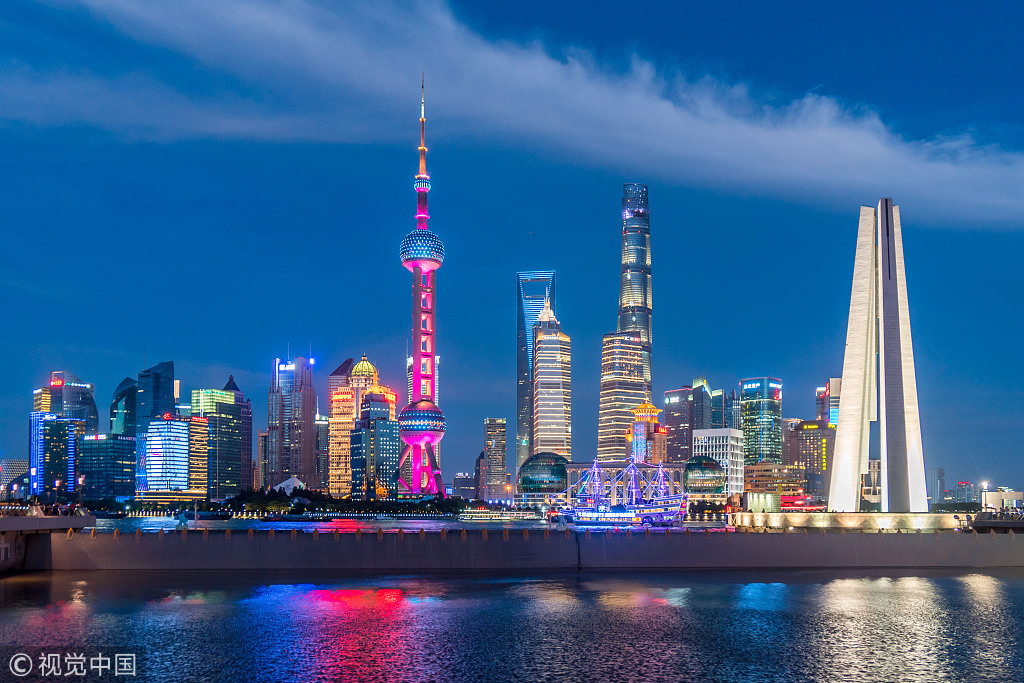 The average per-capita annual disposable income of Shanghai residents in 2018 was 64,183 yuan ($9,520), marking a year-on-year growth of 8.8 percent, according to the Survey Office of the National Bureau of Statistics in Shanghai.
This figure is the highest among the regions that have released such figures so far and 2.27 times that of the national average of 28,228 yuan.
Among the 30 municipalities, provinces and autonomous regions that have released the statistics so far, Beijing was ranked second with an average annual per-capita disposable income of 62,361 yuan.
The office added that when excluding consumer price effect, the actual growth of the average per-capita disposable income in Shanghai was 7.1 percent, up 0.3 percentage points.
The average per-capita disposable income for permanent residents in urban areas of Shanghai was 68,034 yuan in 2018, an increase of 8.7 percent year-on-year and an actual growth of 7 percent after inflation was accounted for.
For those living in the rural area, the per-capita disposable income had for the first time surpassed the 30,000 yuan threshold to reach 30,375 yuan in 2018, a year-on-year growth of 9.2 percent.
The office said that the growth rate recorded in rural regions has been faster than that in Shanghai's urban areas for 10 consecutive years. The current ratio of urban residents' per-capita disposable income to rural residents' income stands at 2.24.