Liaoning's Spring Festival Gala honors tradition, showcases development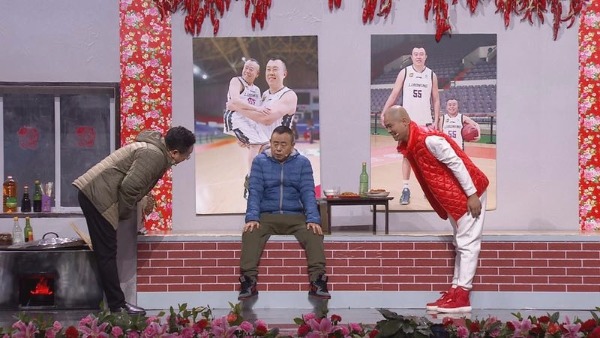 When Shan Yong, from China's northeast Liaoning province, switched on his television and changed channel to the local Liaoning Television (LNTV) on February 3, two days before the Lunar New Year, he was surprised to find that basketball star Han Dejun was portrayed as the son of Pan Changjiang, a famous Chinese comic actor.
This was part of a sketch from LNTV's 2019 Spring Festival Gala, in which Han, a 2.15-meter center from Liaoning Basketball Club, lifted the 1.60-meter Pan up and let him sit on the player's shoulders.
Although Han and Pan are unrelated, they do share a physical resemblance.
"When my son was young, I always held him in my arms. After growing up, he held me in return," Pan said in the sketch, highlighting the traditional Chinese virtues of piety and kindness.