Icy weather hampers post-holiday travel rush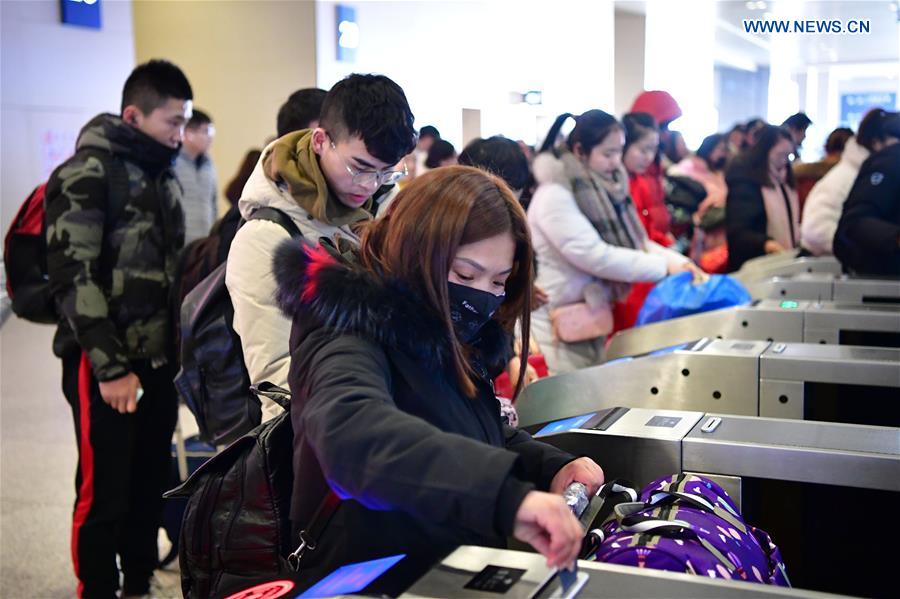 Song said he was concerned by the many updates people posted on WeChat Moments showing cars in long lines on snowy highways.
Over 500 vehicles were stuck in a highway traffic jam in Fuyang, Anhui, for nearly an entire night, until Saturday morning. Local traffic authorities took measures including closing highway entrances and scattering ice-melting agents.
Meteorologists said rainy, snowy and windy days with sharp temperature drops would continue intermittently for the next 10 days in areas south of Yangtze River.
About 2.98 billion trips were expected to be made from Feb 1 to March 12 during the 2019 Spring Festival travel rush, according to the National Development and Reform Commission, China's top economic regulator.