Icy weather hampers post-holiday travel rush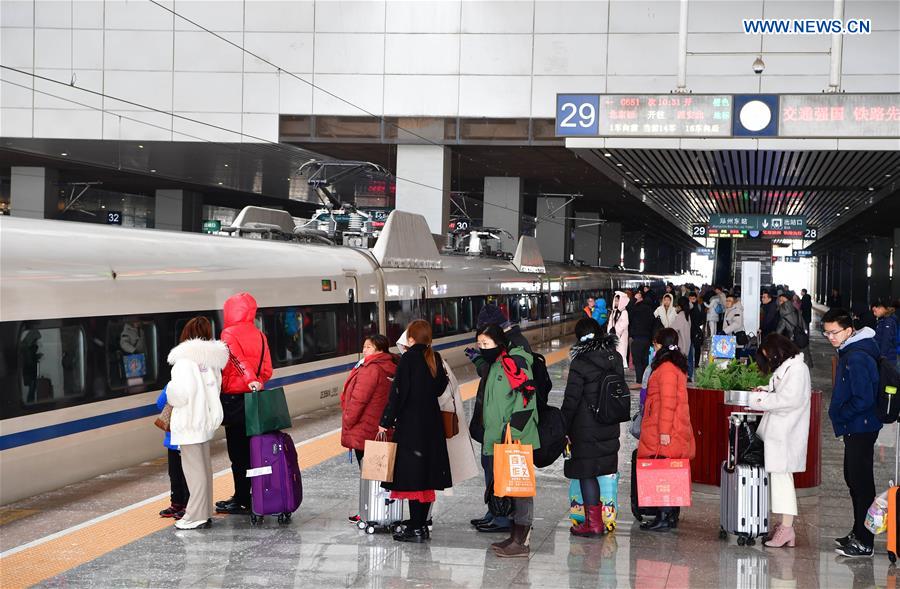 Five people died and another four were injured on Sunday morning after 23 vehicles crashed in a chain of rear-end accidents in Anhui's Yuexi county on a highway from Wuhan, capital of Hubei province, local traffic police said.
Four of the dead were standing on the edge of an icy bridge to escape the crashes but lost their footing and fell off, police said.
Anhui's meteorological bureau issued a yellow alert for road icing on Sunday and forecast that snow and sleet would linger in most parts of the province until Wednesday. In the country's four-tier weather warning system, red is the most severe, followed by orange, yellow and blue.
Song Ziming, who was married in October in Hefei, capital of Anhui, had planned to take his wife to his hometown of Huaibei on Friday but ended up being stuck in Hefei "because highways were closed or jammed, and train tickets were not available".