Hotpot fit for an emperor at new Palace Museum eatery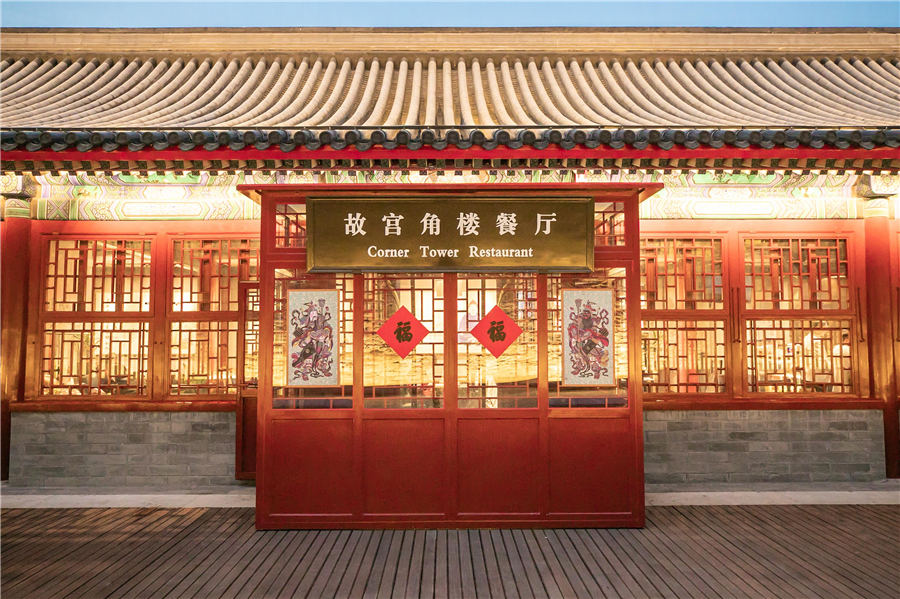 The Palace Museum, also known as the Forbidden City, will open an emperor-themed hotpot eatery named Corner Tower Restaurant on Feb 5, the first day of the Lunar New Year.
Located in the eastern alley outside the Gate of Devine Might, the décor and ambiance of the hotpot joint adds a royal touch. Look for the menu in the form of an imperial edict, as well as wall paintings and witty words related to royal life.
Dishes get the royal treatment too, such as Empress Dowager Cixi's favorite chrysanthemum hotpot, and choice Khorchin beef coming from the hometown of Empress Dowager Xiaozhuang.
The hotpot is available for dinner from 5 pm to 10:30 pm, and the average cost per person is 200 yuan ($30). On top of the gourmet experience, the restaurant sells cultural souvenirs about the Palace Museum, and also provides diners with games and activities related to the royal life, such as making the emperor's stamps and snacks.