Famous hotpot joint finds a new specialty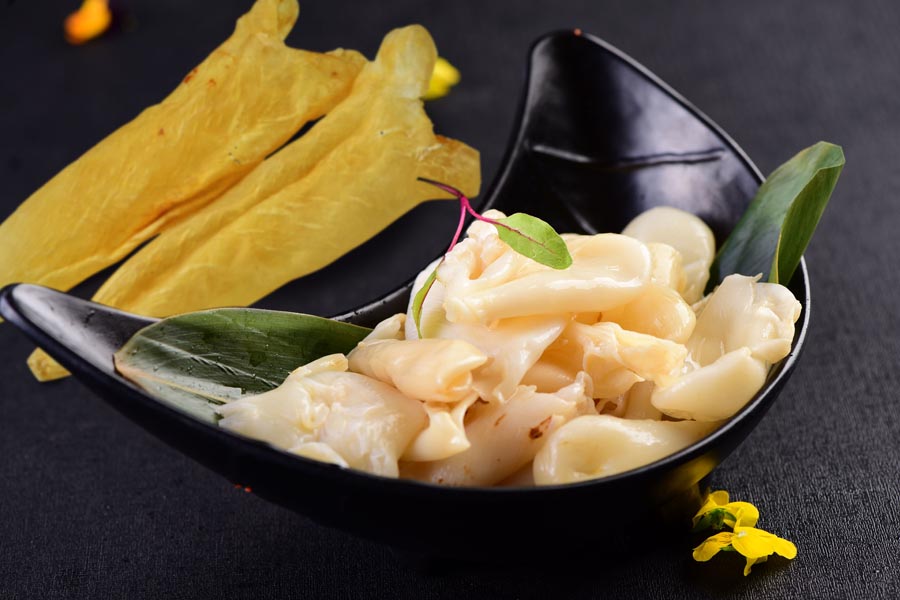 The specialty Cantonese-style hotpot brand Biao Ge Yang Ji, which distinguishes itself from the competition with its two signature soup bases - lamb and chicken, has recently added a new outlet in the Chinese capital.
Called Biao Ge Hong Kong Seafood Hotpot, the new establishment is located in a three-story building in the prime district of Liangmaqiao in Beijing. Like the main brand, the new restaurant also has two signature hotpot broths: fish maw and chicken, and fish maw and garoupa.
The monthly rent here is in the hundreds of thousands of yuan, but chef-owner Cai Jiajun is confident that the restaurant's Cantonese offerings would be popular enough for it to be a success.
"The market for Cantonese hotpot has only just started in Beijing," explains Cai. "Having a fiery hotpot is a transient pleasure. More and more people now prefer healthy and nourishing hotpots."