China's electric vehicle sector poised to be investment hot spot
Share - WeChat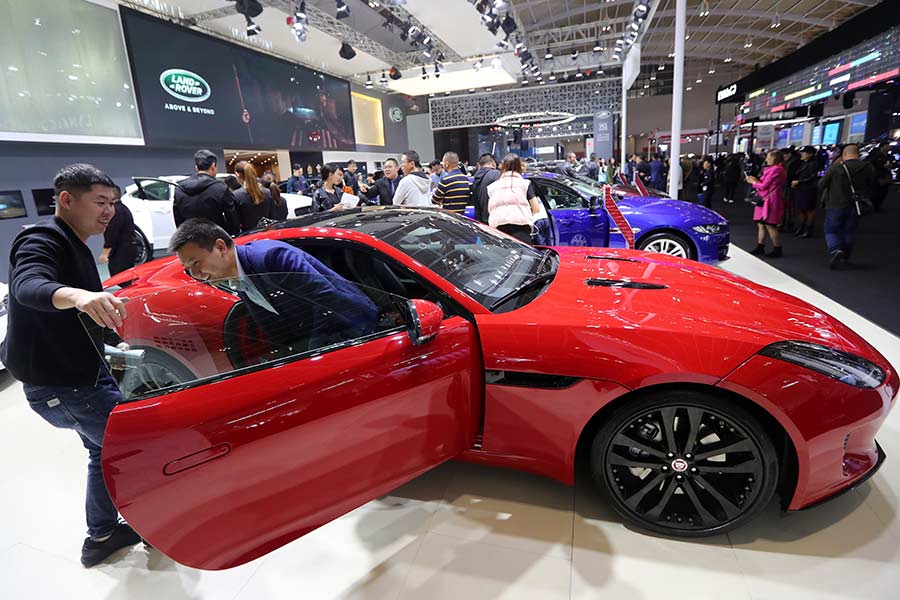 China is positioned to be a hot spot for world investment in electric vehicles, with about 45 percent of the total $300 billion in spending, estimated by Reuters, targeting China in the next five to 10 years.
The news agency also said that $67.8 billion of the investment in China comes from Germany, and China's market players will invest $57 billion in its EV industry.
"The future of Volkswagen will be decided in the Chinese market," said Herbert Diess, chief executive of German automaker Volkswagen in the report. "Policymakers and regulators are requiring a shift to electric vehicles."
Last October, SAIC Volkswagen broke ground for its first-ever electric vehicle plant in Shanghai, with a total investment of 17 billion yuan ($2.45 billion).
China's new energy vehicle industry has boosted investment, employment and tax revenue, and the total investment in the whole auto industry chain has exceeded 2 trillion yuan, Miao Wei, minister of Industry and Information Technology, introduced at a forum held on Saturday.
In 2018, production and sales volume for China's new energy vehicle sector was 1.27 million units and 1.26 million units respectively, an increase of 59.9 percent and 61.7 percent year-on-year, according to the China Association of Automobile Manufacturers.
A system of electric vehicle quotas, credits and incentives are the country's measures to promote the production and sale of electric vehicles, Reuters reported.
According to Miao, relevant departments are working on the new energy vehicle subsidy policy for 2019, and the general principle is to make sure the industry does not experience major fluctuations, when all subsidies are phased out by the end of 2020.
Miao also said that in the future, the fiscal and taxation policies will be optimized to ensure the steady growth of the industry, including making and publishing credit proportion requirements for new energy vehicles for 2021-2023, improving the duel-credit policy, and preparing for the post-subsidy era.
Li Ye, executive director general for regulation from the National Energy Administration of China, said the department will promote the construction of charging infrastructure, including innovative charging business models and advanced technology research and development.