Huawei's rotating chairman Ken Hu speaks to global media
Share - WeChat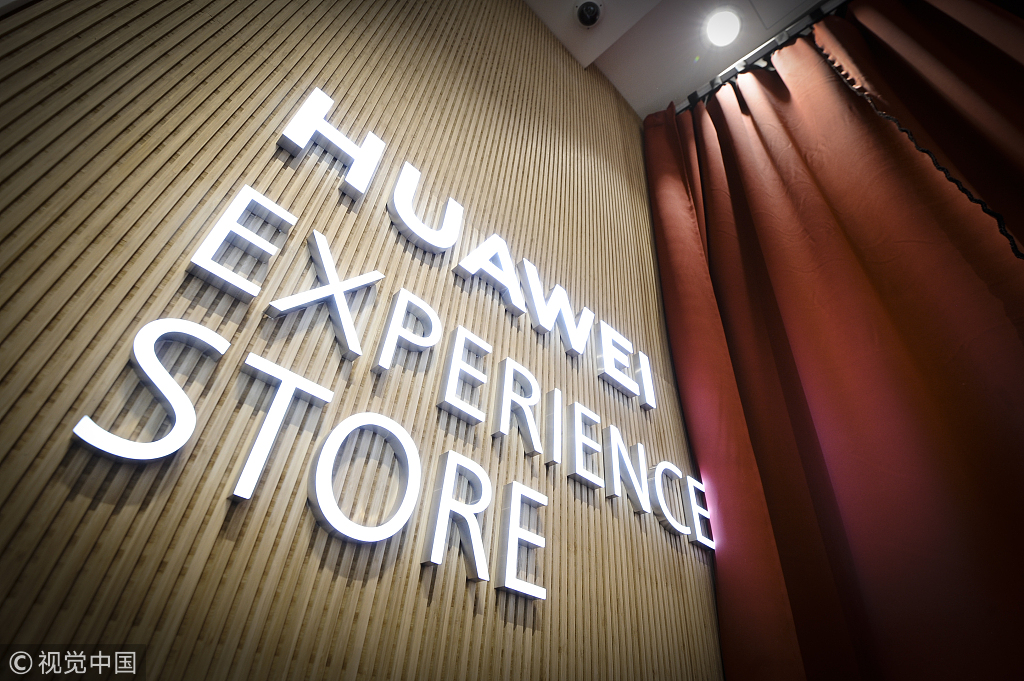 Raymond Zhong-NYT: We saw earlier this year that ZTE almost went out of business because the US prevented it from using American technology. Obviously Huawei is not in this position. But could you explain to us what the impact could be if Huawei is someday in this position – and is the company taking steps to protect its supply chain from dependence on the US?
Ken: We don't comment on things that have not happened, but I would be very glad to share with you our thoughts and our actions on supply chain and on business continuity management.
We all know the ICT industry highly depends on a global supply chain. And Huawei is no exception.
Today we have 13,000 suppliers in our supply chain. Companies coming from Japan, US, Europe, China and many other countries in the regions. Take this year for example, our annual procurement spend would be 70 billion dollars.
From this point of view, the technology innovations of Huawei are, on the one hand, the outcome of our own efforts. On the other hand, also the close collaboration with 13,000 partners in our global value chain.
We also realize that the more globalized the nature of your supply chain is, the more vulnerable it might be. So almost 10 years ago, we started to develop a comprehensive and effective business continuity management system.
That management system covers many parts of our business: R&D, procurement, manufacturing, logistics, and also services. Over the past 10 years, with this system in place, we have successfully dealt with quite a number of emergencies.
Natural disasters like the tsunami in Japan, the flood in Thailand, the earthquake in Nepal, and also ransomware attacks as well. In order to ensure supply chain continuity, we also have to put a lot of thought when we put together our supply strategy and also when we think about how to ensure the operations of our equipment.
Our supply chain strategy, for example. We take a diversified supply strategy. That means we have a multi-sourcing strategy. We look at multiple choices in terms of technology solutions, and we also have multi-location supply networks. At the same time, since we're working together with hundreds of telecom operators in the world, and also we are serving a significant number of enterprise customers, so we look at the full lifecycle support that is needed and build up our stock of spare parts and components to ensure support across the product lifecycle.
These are some of the actions and measures we have taken to ensure business continuity. At the same time, we think the continuity of the ICT industry chain is also important. We believe this is a topic, an issue, that the whole industry and international community need to look at.
As I mentioned earlier, we have 13,000 suppliers. Our annual procurement this year is $70 billion. If we look across the entire industry chain, or the companies or the countries involved, they are interdependent.
If any link in this global industry chain is obstructed in an unusual way, that would have a major impact on the development of the industry chain and even the economic development of countries involved.
Therefore, if we take a bigger look, society as a whole, countries involved and the industry must work together to ensure continuity of this global ICT value chain.
Steven Jiang-CNN: I'm going to have two quick follow ups on things people may have mentioned. One is, I know you cannot comment on the case of Ms Meng, because it is a legal case, but specifically on the impact. For yourself and other senior executives, what's the impact? Are you limiting or changing your travels, or are you avoiding certain countries, for example? What about the impact on Huawei employee morale?
The other is about the US's potential moves. Because we started to see some moves by governments or operators in the US and its allies like France, the UK, or even Japan, to block the use of Huawei equipment in their core 5G networks. Are you worried about this trend? Do you think that's geopolitical issue no matter what you say or do?
Ken: On your first question: There is no impact on our travel plans. Yesterday, I was still on the plane, at this point in time.
Regarding the second question, the latest developments on 5G in different countries. I just came back from Europe yesterday. I want to share with you some of my observations.
Before that I would like to correct you a little bit. There is no official decision from either France or Japan saying they would ban Huawei from 5G. What we are seeing right now, instead, is that more and more governments and operators in more and more countries are engaged in very proactive discussions with Huawei with 5G.
As I mentioned earlier at the very beginning, Huawei has been awarded 25 commercial contracts on 5G. That number is bigger than that of any competitor in the industry. At the same time, we are in a significantly leading position on 5G no matter when we look at the leadership or maturity of our technologies.
You visited some of our labs this morning and I believe you must have seen many cool technologies there.
Those are the cool technologies that only Huawei enjoys in our industry. It is because of those technologies that we have been able to build the strong leadership position on 5G that we enjoy today. We have participated in dozens of pre-commercial tests on 5G. From the testing results, Huawei is at least 12 to 18 months ahead from a technical maturity point of view compared to other peers in our industry.
This leadership of Huawei has been publically acknowledged by our customers. For example, last month at the Mobile Broadband Forum held in London, the chief architect of British Telecom publicly commented that Huawei is the only true 5G supplier right now and others need to catch up.
This significant recognition we have from customers and governments is first attributed to our technological leadership on 5G.
Those governments and those customers believe using the best supplier for 5G network deployment would help substantially shorten the time-to-market of this new technology. For example, LG U+ in Korea. They have already launched their 5G services after deploying 5G networks with Huawei equipment.
This could help them to enjoy a more competitive cost structure and bring compelling services to consumers. At the same time, we also see concerns of various natures of different countries on 5G. For those concerns, we think most of those are very legitimate concerns that are based on technology. Those are the concerns that we believe could be well clarified and mitigated through our collaboration with telecom operators and through joint engagement and communication with governments. Of course, there are also rare cases, where countries take – what we would say – an unnatural approach.
They turn this 5G security concern, which is industry- and technology-related in nature, into groundless speculations targeting specific companies. This is not putting the focus on how to improve and how to protect the technology itself, but ending up with speculations targeting particular companies out of ideological or geopolitical considerations.
In very rare cases, certain countries, when it comes to 5G technology selection, took an irresponsible approach, which is not at all based on facts, banning certain companies from market participation.
We think decisions like this should be very serious and very professional. There must be evidence or proof to support these decisions. If there is no evidence, I think any decision of this nature would not win the test of time. We believe discussions around 5G security should return to technology discussions and should be based on objective assessment of companies.
We think security is first a technology topic. And it is also something that the whole industry needs to come together to address. It should not target specific companies for no substantial ground.
Security concerns can only be addressed through technical discussions. Security discussions need to involve all stakeholders. On 5G technology selection, we think any government decision should be serious and professional and what's very important is that there must be proof and evidence.
If you have proof and evidence, it should be made public, maybe not to the general public, not to Huawei. But at the very least, it should be made known to telecom operators, because it's telecom operators who are going to buy from Huawei.
We think for our industry and for society at large, security challenges will be real for a long time. And these can only be addressed and mitigated through open communication and collaboration. And Huawei is committed to be a part of this process.
Rejecting one particular company, especially leading companies, cannot fundamentally address concerns on cyber security. At the same time, it would increase the cost of network deployment; it would delay the adoption of new technologies. And in the end, it would be the consumers who have to pay the heavier bill.
Take Australia for example, we have some numbers around it. Without Huawei's participation, the cost for deploying wireless base stations in Australia would be higher by 15 percent to 40 percent. And the cost of building up an entire network would be higher by several billion Australian dollars. Even worse, the time for people to adopt and use 5G technology would be delayed.