Merlin eyes China growth opportunities
Share - WeChat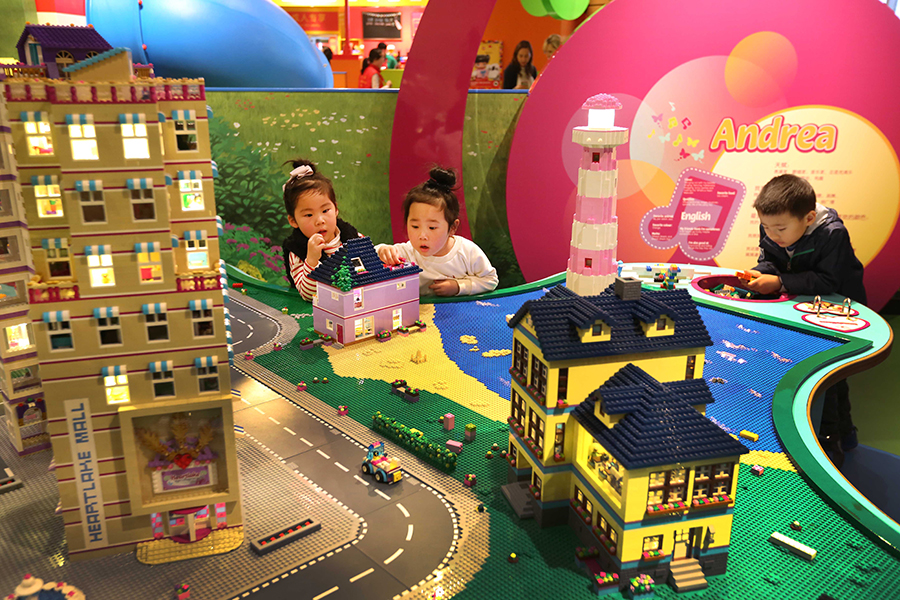 Merlin Entertainment, the British operator of visitor attractions, has confirmed plans to expand its portfolio of Peppa Pig and Legoland attractions in China, following the recent launch of the world's first Peppa Pig World of Play in Shanghai.
The company, which operates more than 150 theme parks, museums, and hotels worldwide, said it plans to open a Peppa Pig World of Play in Beijing next year and is in advanced discussions to open "a number" of Legoland theme parks in China.
Earlier this year, Merlin Entertainment announced plans to open a Legoland Discovery Center in Beijing in 2019. The center will be what the company calls a "midway attraction", or a smaller, indoor version of a theme park.
"China is an important market for Merlin as we continue our strategy of geographic diversification," said John Jakobsen, Merlin's chief new openings officer. "It provides great opportunities for us to develop existing attraction concepts, as well as to introduce new brands. These new openings, together with the additional rollout of midway brands and rapidly developing plans for new Legoland parks, help Merlin serve the increasing appetite of Chinese consumers seeking a more interactive, immersive, and better-quality entertainment experience."
The company has 11 attractions in China, including five Madame Tussauds wax museums, and the inaugural Peppa Pig World of Play that opened in Shanghai in late October.
In 2017, Merlin struck a licensing deal with production company Entertainment One to build attractions based on the Peppa Pig brand, and the company confirmed the first five locations would be limited to the United States and China. The children's show is incredibly popular in China, where it has amassed more than 34 billion views in less than three years.
Merlin also opened the Shanghai Dungeon in September. The attraction is based on the popular London Dungeon horror house in the United Kingdom, which incorporates gallows humor into grim historical re-enactments. The Chinese edition takes visitors back to 19th century Shanghai, where a mysterious plague and a deranged killer terrorize the city's citizens, who in turn re-enact spooky Chinese urban legends.
Ben Sweet, Merlin's new openings director for Asia, said that, due to differing tastes, the Shanghai Dungeon has less blood and gore than its British counterpart.
"We've adopted a different, humorous interpretation of history involving the mysterious legends of Shanghai, which our guests absolutely love," Sweet said.
The company also launched Little Big City Beijing in August. The venue is the second of its kind after the opening of Little Big City Berlin. Using special effects and miniature models, the attraction takes visitors on a tour of 1,000 years of Beijing's history, including seminal events like the invasion of Genghis Khan's Mongol army in the 13th century and the grand wedding of China's last emperor.
Today's Top News
Editor's picks
Most Viewed