Hainan inks deals to further tourism push
Share - WeChat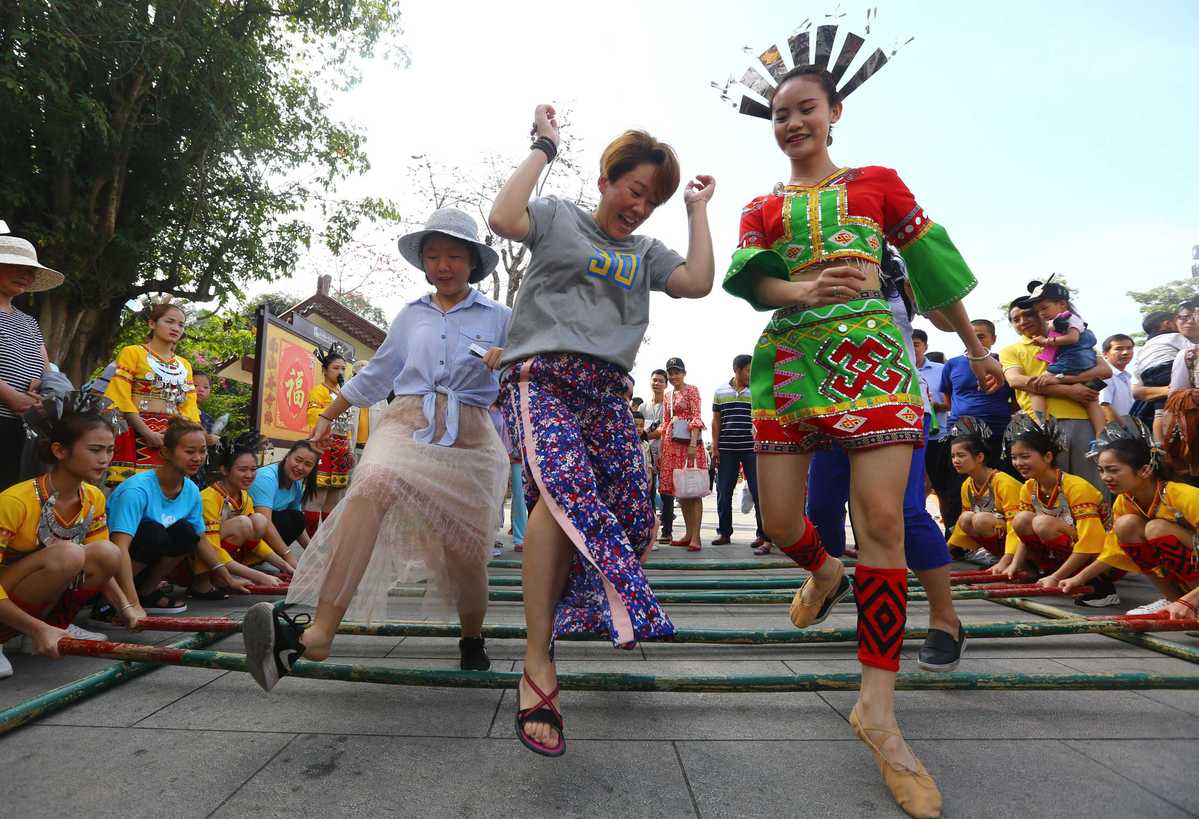 The nation's southernmost Hainan province will build a group of brand-name theme parks and other resorts, furthering its push to become an international tourism destination.
On Thursday in Beijing, Hainan province signed agreements with 26 global companies, including several Hong Kong-based groups, witnessed by Ministry of Commerce officials.
Hainan signed a deal with UK firm Merlin Entertainments Group to co-build Legoland Theme Park in Sanya and an agreement with Hong Kong's event management company APAX Group, to build a theme park also in Sanya, which will offer outdoor lovers various survival and adventure skills programs.
"The Ministry of Commerce will actively support Hainan province with a series of foreign investment attraction events, and promote the province's foreign investment cooperation," said Wang Shouwen, vice-minister of commerce.
This year marks the 30th anniversary of the establishment of Hainan as a special economic zone. China has decided to support Hainan in building it into a pilot free trade zone and free trade port with Chinese characteristics, and exploring a new open economic system.
Meanwhile, the province signed an agreement with Mapletree Investments Pte Ltd, a sub-affiliate of Singaporean sovereign investment fund Temasek Holdings Private Ltd, to build a comprehensive logistics industrial park in Chengmai county.
In addition, Hainan province signed a deal with US firm Globevisa Group to co-build an international medical treatment and healthcare center in Sanya. The province also signed a deal with Boehringer Ingelheim, a leading German pharmaceutical company, to cooperate on high-end medical rehabilitation research and development and services.
"Hainan boasts unique advantages in resources and location, and it has become an important window of China's reform and opening-up. Hainan is facing significant historic opportunities, and it is taking new responsibilities," said Shen Xiaoming, governor of Hainan province.
Meanwhile on Thursday, a group of investment projects were under negotiation, according to the local government of Hainan province.
US firm Viacom Inc plans to introduce international cultural and entertainment brands and operate international brand-themed resorts in Hainan, in addition to building a top musical and entertainment industrial park.
US car-rental company Avis Budget Group plans to set up its China headquarters in Hainan province, and expand its car rental business. Star Cruises hopes to develop more island cruise tours, starting from the port of Haikou, and Sweden's Ikea Group wants to establish a company in Haikou, and purchase raw materials such as rubber wood.