China Mobile ready to launch 5G devices next year
Share - WeChat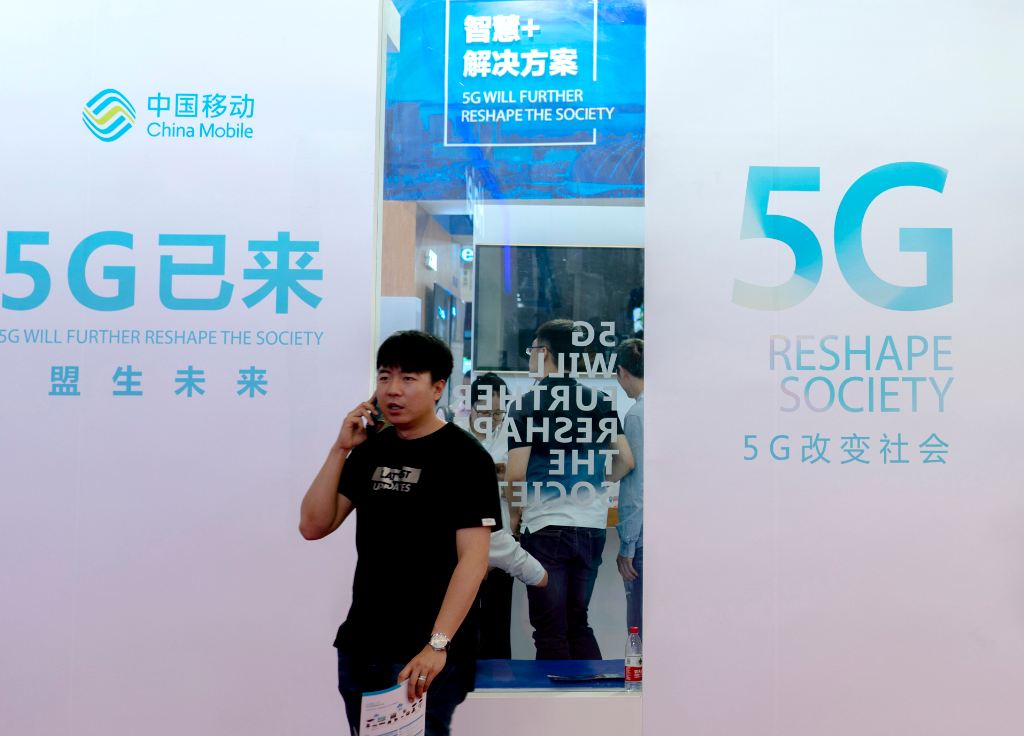 China Mobile Communications Corp will launch fifth-generation devices in the first half of next year, a top executive confirmed on Thursday.
"China Mobile will launch 5G smartphones in the first half of 2019, as part of the push for 5G precommercial trials in 2019 and commercialization by 2020," said Li Huidi, vice-president of the major telecommunication carrier.
The company is set to roll out customer premises equipment in the first quarter of next year, he added.
Chinese telecom companies are seeking to maintain their lead in the global race for 5G connectivity, which will offer connection speeds at least 10 times faster than 4G services.
Global consultancy EY predicted that China is likely to advance its target for the commercial launch of 5G connections to 2019, to potentially become one of the first 5G-ready markets in the world.
Li noted that China Mobile Group Device Co Ltd has built an innovative center for intelligent hardware in Shenzhen, Guangdong province, which has already entered operation, adding it lays a solid foundation for the launch of 5G terminals next year.
The company's announcement came on the same day its subsidiary, China Mobile Logistics, unveiled a major plan to cooperate with leading logistics companies, including SF Express and DHL, to strengthen its business.
"Through our partnership with China Mobile Logistics, we plan to leverage more cutting-edge technologies, including the internet of things, into services such as package sorting and vehicle dispatching," said Liu Xiaoli, vice-president and general manager of the northern branch of SF Express.
Cui Zhongfu, vice-president and secretary of the China Federation of Logistics and Purchasing, said that the partnership aims to integrate resources to optimize the supply chain, as logistics plays a core role in promoting supply chain development.