Countdown begins for 5G commercialization
Share - WeChat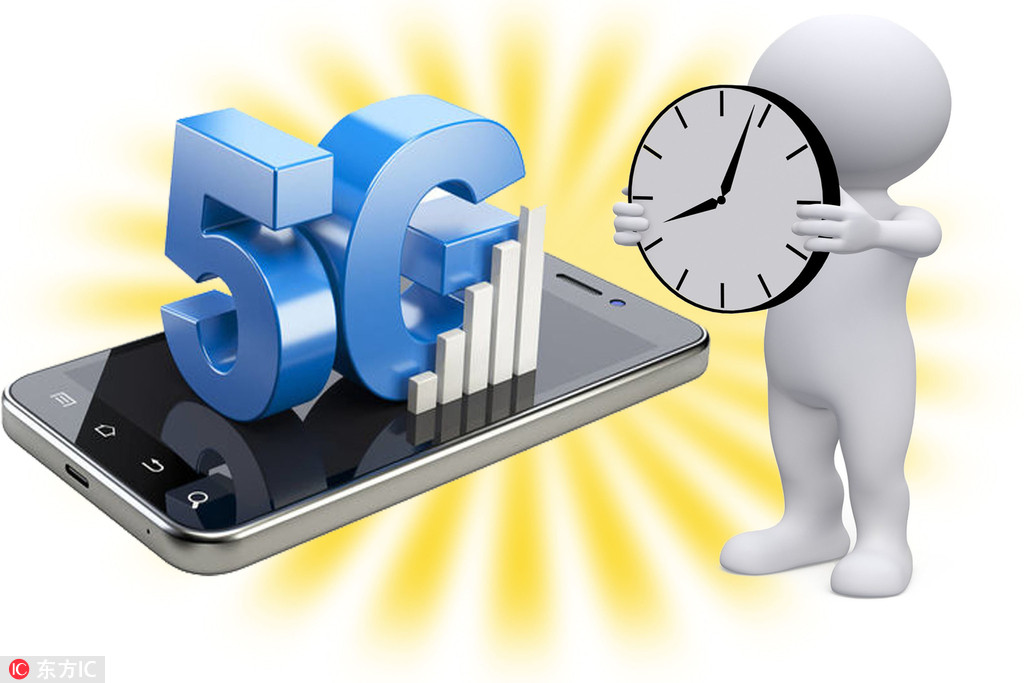 China's 5G commercialization has entered a countdown stage, with certification to be issued by the end of this year at the earliest and major areas in main cities covered with 5G technology by 2020, Securities Daily reported on Tuesday.
Main areas in Beijing will be covered by 5G technology with a fixed broadband network, Gigabit LTE access capability and broadband rates down 10 percent annually by 2020, said Tan Xuxiang, director of the Beijing Municipal Development and Reform Commission, at a press conference on improving the business environment on Monday.
Shanghai also plans to complete building a smart city with both mobile communication and fixed broadband networks, obtaining Gigabit access capability and start 5G commercialization at the end of 2020, according to the city's plan on promoting the construction of a new generation of information infrastructure between 2018 and 2020.
Internet Protocol version 6-based networks, intelligent transformation and new industrial internet will also achieve large-scale deployment by the same time in Shanghai as scheduled in the plan.
Current progress in domestic research and development, construction and large-scale field testing of 5G technology shows the goal of starting trials for 5G commercialization in 2019 and complete commercialization of 5G in 2020 can be achieved, said Xiang Ligang, a telecom veteran and CEO of the industry website Cctime.
Only when 5G certification is issued can telecom operators and equipment suppliers officially launch the trial of 5G commercialization and is thus like "an arrow on the bowstring", Xiang said.
China will issue 5G certification at the end of this year at the earliest, said Wu Hequan, an academic with the Chinese Academy of Engineering at the Fifth World Internet Conference in Wuzhen on Nov 9.
China Mobile will launch 5G smartphones in the first half of next year as part of their plan for pre-commercial trials of 5G in 2019 and full commercialization of 5G in 2020, said Li Huidi, vice-president of China Mobile.
After field tests, China Unicom will enter 5G commercialization stage trials between 2019 and 2020 and China Telecom will build several pre-commercial networks in 2019 to achieve the 2020 goal.
Smartphones will not be the only focus in the 5G era and the number of smart terminals on objects including automobiles, parking spaces, street lamps, well covers, door locks and air purifiers is expected to reach 10 billion in 2025, Xiang said.
5G technology can also be used in unmanned automobiles, drones and the Beidou Navigation Satellite System, Xiang added.
5G technology will be ten times faster than current internet rates, more reliable and can be used to support 500 kilometer per hour high-speed train and telemedicine applications, Wu said.