WeChat tapping hospitality niche in digital push
Share - WeChat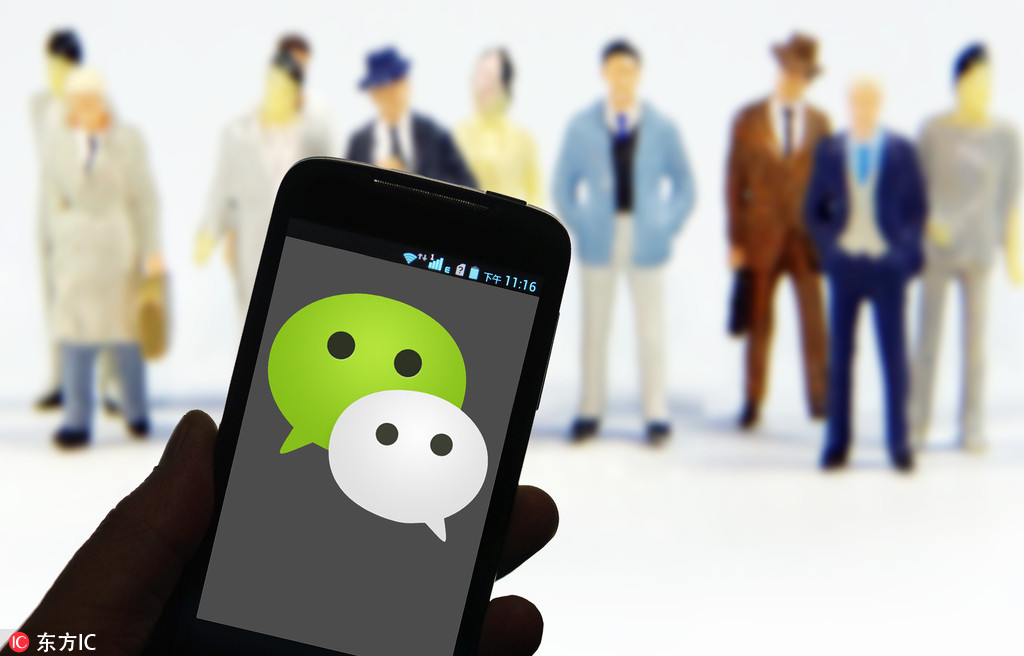 While paying for meals and ordering taxis via WeChat is old news in China, the all-in-one app is now elbowing its way into an asset-intensive industry: hospitality.
Tencent's iconic messaging app signed a strategic partnership on Tuesday with InterContinental Shanghai Wonderland, the world's first underground hotel built out of a decommissioned quarry, in its latest bid to make hotel-staying a more intelligent experience.
The tie-up allows customers to book rooms, pre-check-in, order room service and conduct payment in real time, with a few taps on the smart phone, through certain WeChat functionalities.
The addition of Tencent's face recognition capability developed by its YouTu Lab to enable identity authentication is the real game changer, earmarking the tech giant's most holistic smart hotel solution since its debut in 2014, said Bai Zhenjie, operations director of WeChat Pay.
The pre-check-in feature can effectively circumvent the long queues usually spotted at hotel receptions, by designating rooms prior to a customer's arrival, and predict potential peak hours based on registration records, Bai noted.
Guests need to place their ID cards on a dedicated machine and have their faces scanned for identity verification. Bai estimated check-in time can be reduced from three to five minutes to around 30 seconds.
Through a proprietary link on WeChat's mini-program, or the sub-applications embedded in the WeChat ecosystem, a hotel guest can open his/her room door with the phone, as well as process other requests like in-room dining services.
The WeChat mini-program offers a promising distribution model for hotels to drive bookings, lower costs and enhance customer engagement as a direct sales channel, said Liu Yixiu, assistant president of Shimao Hotel Management Co Ltd, the hotel's developer.
"Hotels want to incubate their loyal customers and provide personalized services. WeChat is exactly one such channel to target, capture and retain guests in a precise manner," Liu said.
By digitalizing segments of their service offering it helps hotels to stay competitive as they keep guests satisfied and returning for repeat business, said Neil Wang, president of consultancy Frost & Sullivan in China.
"Online travel agencies will generally incur sizable additional costs for hotels. The WeChat solution is likely to draw in a growing percentage of direct customers and help retain them through WeChat-powered customer management tools like pinpointed ads or notification pushes," said Wang.
With over 1 billion monthly active users, WeChat is flexing its muscles by digitizing industries like catering and retail. Bai said the company is looking to unveil more features in the hotel industry such as WeChat deposit payment and online check-out soon.