In Wechat-dominated China, new messenger app scores sudden success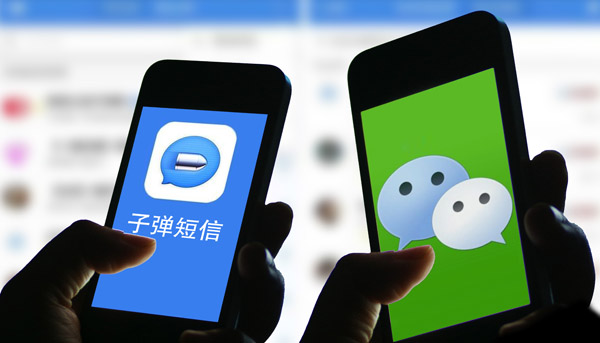 HONG KONG - Bullet Messenger, a Chinese messaging app, has racked up millions of downloads since its debut more than a month ago, using a stripped-down design to chip off a chunk of a sophisticated, billion-user market.
The Beijing-based company launched its app on Aug 20, and within a week became the most downloaded free offering on Apple Inc's App Store in China.
Analysts say its rapid ascent, driven by Chinese internet users' craving for alternatives to the ubiquitous WeChat, underscores just how fast China's mobile internet landscape can change.
"The cycle of disruption in the Chinese internet space is getting much, much faster," said Matthew Brennan, co-founder of tech consultancy China Channel.
"There is an increasingly large amount of easy money chasing increasingly fewer opportunities, while there is also a very large pool of talented entrepreneurs now, so people know how to scale businesses fast - there is an established playbook," he added.
Some analysts have described Bullet Messenger as a potential challenger to Tencent Holding's WeChat - although it lags far behind the Chinese super-app, which has more than 1 billion users.
Bullet's minimalist design stands out, as does a feature that instantly turns voice messages into text as the user speaks, and sends each voice message with a transcript that can be edited.