Illegal fundraising wanes as crackdown efforts bear fruit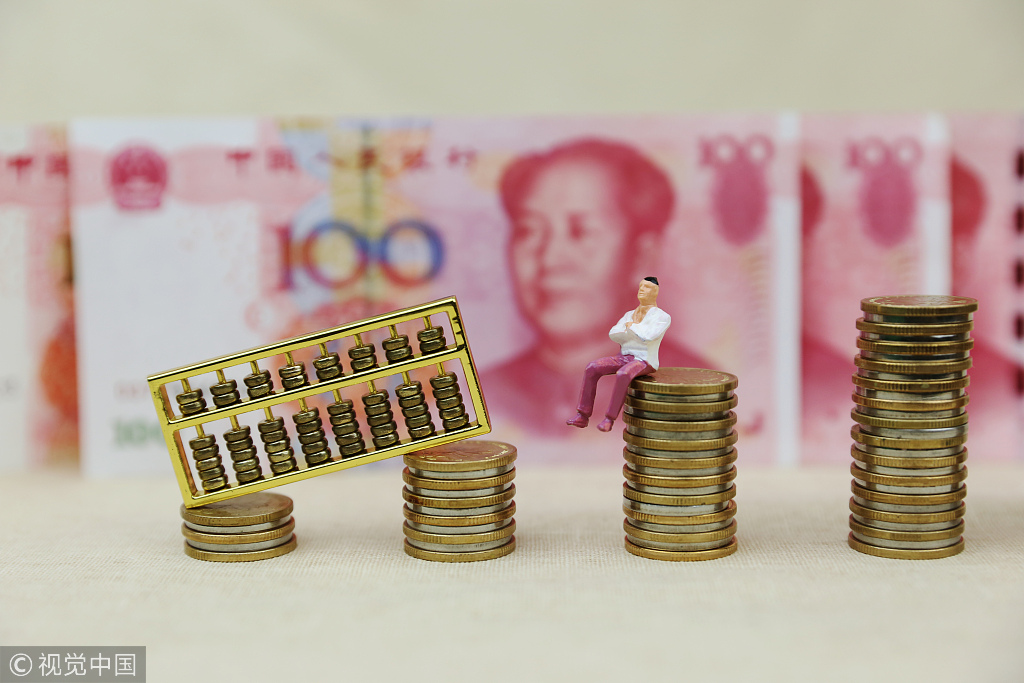 The number of illegal fundraising cases and the amount of money involved has dropped noticeably since 2017, as China stepped up its crackdown on such activities.
Statistics from the interagency task force leading the crackdown on illegal fundraising practices show that in the first three months of this year, 1,037 illegal fundraising cases occurred nationwide, and the number declined by 16.5 percent year-on-year. During the same period, the amount of money involved with these cases fell 42.3 percent year-on-year to 26.9 billion yuan ($3.95 billion).
The decrease followed the same trend in 2017 when the number of illegal fundraising cases during the year fell 2.8 percent year-on-year to 5,052, and the amount of money involved dropped by 28.5 percent to 179.55 billion yuan.
In spite of the achievements, illegal fundraising is still a serious issue, as the number of people participating in such activities keeps growing and interprovincial cases continue to occur frequently, said Yang Yuzhu, director of the office of the interagency task force leading crackdown on illegal fundraising.
To intensify China's battle against financial risks, Yang said the interagency task force will push ahead with the launching of stricter regulations to prevent illegal fundraising, screen illegal fundraising risks nationwide, and further integrate resources to promote the establishment of a risk monitoring and early warning system.
By the end of 2017, risk monitoring platforms based on big data analytics were put into service in 14 provinces.
According to the interagency task force, illegal fundraising cases conducted by unlicensed financial institutions, including private investment and fundraising companies and online platforms, accounted for more than 30 percent of the total. Recently, many people were found using WeChat, the most used messenger app in China, for illegal fundraising, thus enabling the risks to spread more quickly.
Wang Ning, a senior prosecutor of the Supreme People's Procuratorate, said: "In recent years, criminals have adopted an 'Internet Plus' type of investment model for illegal fundraising, by setting up e-commerce platforms or using the channels of WeChat business, multilayered distribution and mobile applications."
Combining online and offline models, many financial information service providers and asset management companies illegally accept deposits from the public with the promise of high returns, in the name of peer-to-peer lending, a form of borrowing and lending between individuals and small businesses, Wang said.
From June 1 to July 20, 252 peer-to-peer lending platforms were found to be facing financial problems. Among them, 155 platforms issued statements on overdue loans or suspension of payments, according to the data from p2p001.com, a Shenzhen-based internet financial web portal.
Some criminals raised funds illegally in the name of financial technology innovation, using more concealing measures such as initial coin offerings or virtual currencies, said Gong Yan, deputy director of the legal affairs department at the People's Bank of China, the central bank.
The central bank and related government departments have jointly issued timely risk alerts on alleged illegal fundraising activities at virtual currency exchanges and have taken actions to restore market order, Gong said.