Startups shine at maker night
Share - WeChat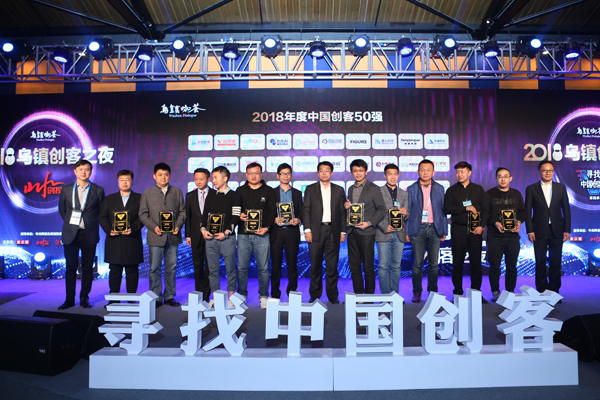 Entrepreneurship is in a golden age, but most companies are finding it harder to raise funds compared with previous years, according to top industry experts.
"This year has been tough for many startups but is also a year we are proud of," said Dai Zigeng, president of Beijing Cultural Investment Development Group Co Ltd and a founder of Born for Maker, a startup incubation project. "Amid economic uncertainties, a group of startups still stand out."
Dai made the remarks at a maker night during the fifth World Internet Conference held in Wuzhen, East China's Zhejiang province, which ended on Nov 9.
The maker night, as part of the Born for Maker project, was organized by Beijing News. The annual event aims to select and incubate the country's emerging startups.
A group of Chinese startups, including Starbucks rival Luckin Coffee, self-driving startup Roadstar.ai and online education startup VIP Peilian, were named among the top 10 startups at this year's maker night.
These companies all succeeded raising funds over the past year, with totals exceeding 5 billion yuan ($719 million).
Their average valuation is close to 3.5 billion yuan, with four companies growing to become "unicorns" — startups valued at over $1 billion.
For years, China has promoted mass entrepreneurship and innovation to boost employment, optimize the economic structure and facilitate a shift of growth engines.
Li Xiaoqiang, president of an internet investment fund, noted entrepreneurship is in a golden age as the country's internet still has big room for growth.
"The internet penetration rate for developed countries hit 80 percent, while China stands at less than 60 percent, meaning there is still huge growth potential," he said.