Foreign exporters see opportunities
Share - WeChat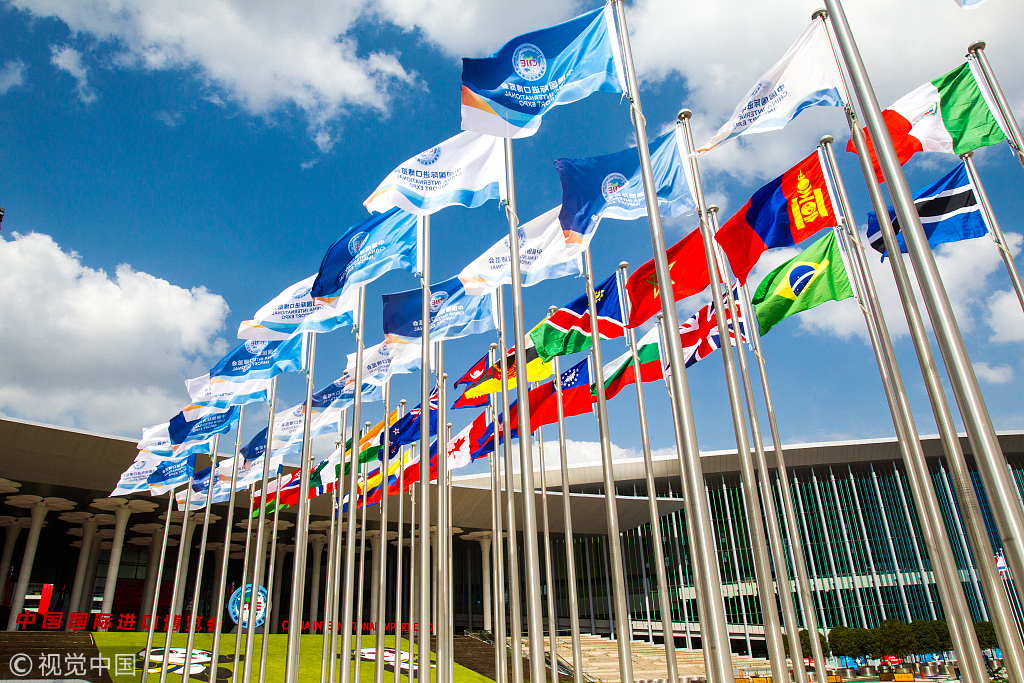 Many less-developed nations seize chance to exhibit products at CIIE
Rashmi Sharma, 46, CEO of one of Zambia's largest jewel companies, worried about carrying a 10-carat emerald, valued at around $100,000, from Lusaka, Zambia's capital, to Shanghai for the first Chinese International Import Expo. No insurance company in China was willing to offer coverage for any form of transporting the gem.
By the third day of her exhibit, however, her thoughts were focused on the overwhelming crowd of visitors and purchasers filling her less than 5-square-meter booth all day.
"I am offered a variety of business opportunities now. There are people trying to become our mining partners back in Zambia and help us improve the production, and those offering to become our franchise partners in China. I am also starting to think about opening a retail shop on our own," said Sharma, a fellow of the Gemological Association of Great Britain and a member of the Gemological Institute of America.
According to Zambia's Ministry of Commerce, copper accounts for more than 90 percent of the country's exports to China, which amounted to about $1.33 billion last year.
As a part of the efforts to diversify its trade offerings to China, the ministry brought eight companies-ranging from producers of honey to arts and crafts, and a jeweler— to the CIIE.
Zambian Commerce Minister Kayula Siame said at the expo she is confident her country's exports to China will increase in volume and value and become more varied because of the event.
"We have been sending copper to China for a very long time. This expo has been very critical to us to show what Zambia can offer beyond copper," Siame said.
Since September's 2018 Beijing Summit of the Forum on China-Africa Cooperation in Beijing, the south-central African country has already reached an agreement with China to export 3.45 metric tons of organic honey.
Zambia, where some of the world's largest emeralds have been discovered in recent years, is not the only developing country trying to grab a share of China's import market, which is expected to exceed $30 trillion in goods and $10 trillion in services in the next 15 years.
President Xi Jinping emphasized in his keynote speech at the expo's opening ceremony that economic globalization is an irreversible historical trend and all countries should uphold the principle of inclusive development and shared benefits in order to realize common development.
The CIIE welcomed more than 30 less-developed countries, which were given not only free booths, but also logistical assistance during the event.
Syrian exhibitors brought the damask rose, mentioned in Shakespeare's Sonnet 130 and known for its therapeutic properties; Ethiopia offered a variety of organic spices, which have been finding their way to international kitchens thanks to infrastructure China helped to build; and Tunisia, whose olive oil industry is believed to date to Roman times, hopes to follow Spain and Italy to persuade Chinese cooks to choose it over the traditional cooking oils.
Benin's World Trade Organization Ambassador Eloi Laourou said at the CIIE that less than 3 percent of the 450,000 tons of cotton the country produced last year was processed there, reducing the profit. So Benin hopes not only to ship more cotton to China, but also bring more technology and capital from China back home.