Firms reap benefits from import expo
Share - WeChat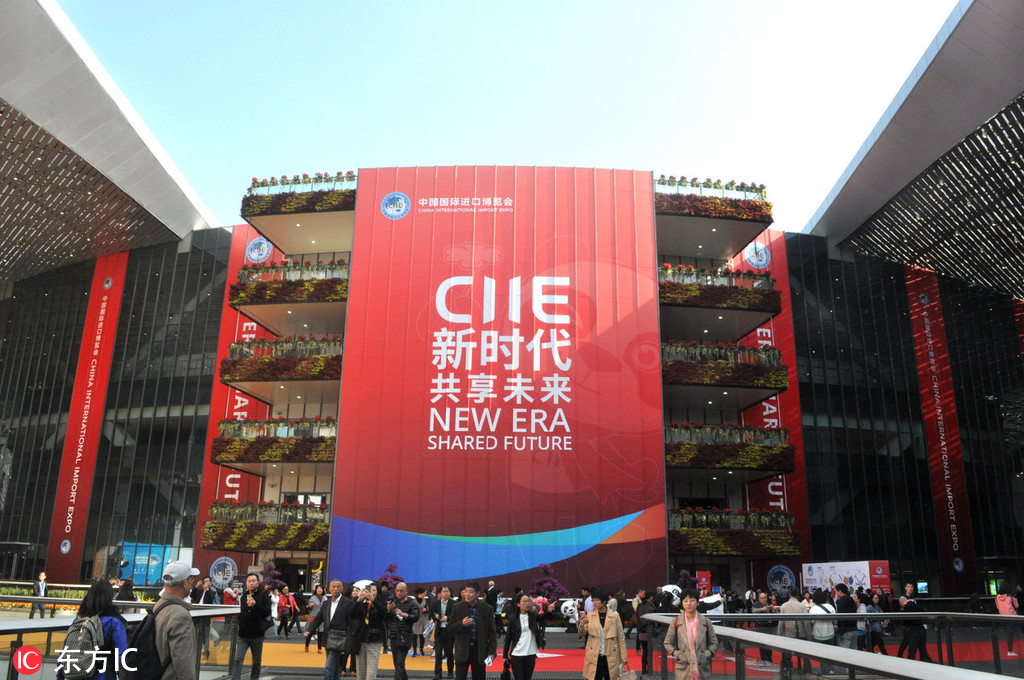 The China International Import Expo, which concluded in Shanghai on Saturday, allowed the world an opportunity to enjoy the achievements of China's globalization and economic growth, with up to 1 million people visiting the expo, the CIIE Bureau said.
The value of potential deals resulting from the nearly weeklong event topped $57.8 billion. High-end smart technology made up the largest category at $16.5 billion, followed by $12.7 billion worth of food and agricultural products, and $12 billion in automobiles.
Maximilian Foerst, president of Zeiss Greater China, said that high-end intelligent equipment is one of the emerging industries in China as the country has huge demand for such products and technologies.
Eric Rondolat, CEO of Dutch lighting company Signify, stressed that technological innovation is crucial for traditional manufacturing being able to upgrade to intelligent manufacturing in China.
President Xi Jinping reaffirmed the country's commitment to further opening-up in his keynote speech at the expo's opening ceremony. He said that high-quality development of China's economy in the future can only be guaranteed with greater openness.
Xi's commitment to further opening-up comes at a time when global economic growth is clouded by rising trade protectionism and unilateralism. Exhibitors said China's efforts have significantly buoyed their confidence.
Ocean King, an Australian exporter of supplements, skincare and honey-based products, previously had no access to the Chinese market. However, it acquired 20 local clients during the six-day show.
"We have always hoped to tap into the Chinese market, but the lack of good access had long perplexed us. The expo has provided us the best chance and platform," said company director William Ma.
Helen Wong, chief executive of HSBC Greater China, said the bank's booth received plenty of potential partners and business opportunities.
"We have witnessed visitors' paramount interest being the most advanced technologies and products in the world, which far exceeded our expectations. It reflects the growth potential for imports into China," Wong said. "China's passion for importing from all over the world will not cool off after the expo. On the contrary, the expo will radiate to a wider area and stimulate new consumption demand which will advance China's opening-up to a new and higher level."
Sun Chenghai, deputy director of the CIIE Bureau, said that more than 200 companies have signed up for next year's expo, with 100 having applied during this year's event.
Professional service provider EY was the first company to sign up for the second CIIE. Albert Ng, EY's China chairman, said that the expo is crucial to China's further opening-up and deepened economic and trade cooperation in all areas. "The expo is also China's solemn commitment to share the results of economic reform with the world," he said.
The expo hosted representatives from 151 countries and regions, with 3,617 companies and more than 400,000 buyers.
The expo is "the latest embodiment of the country's resolve to further opening-up at a higher level", said Wei Jianguo, vice-chairman of the China Center for International Economic Exchanges.