A Geographer in the desert - Experiencing Dunhuang in the mid-1990's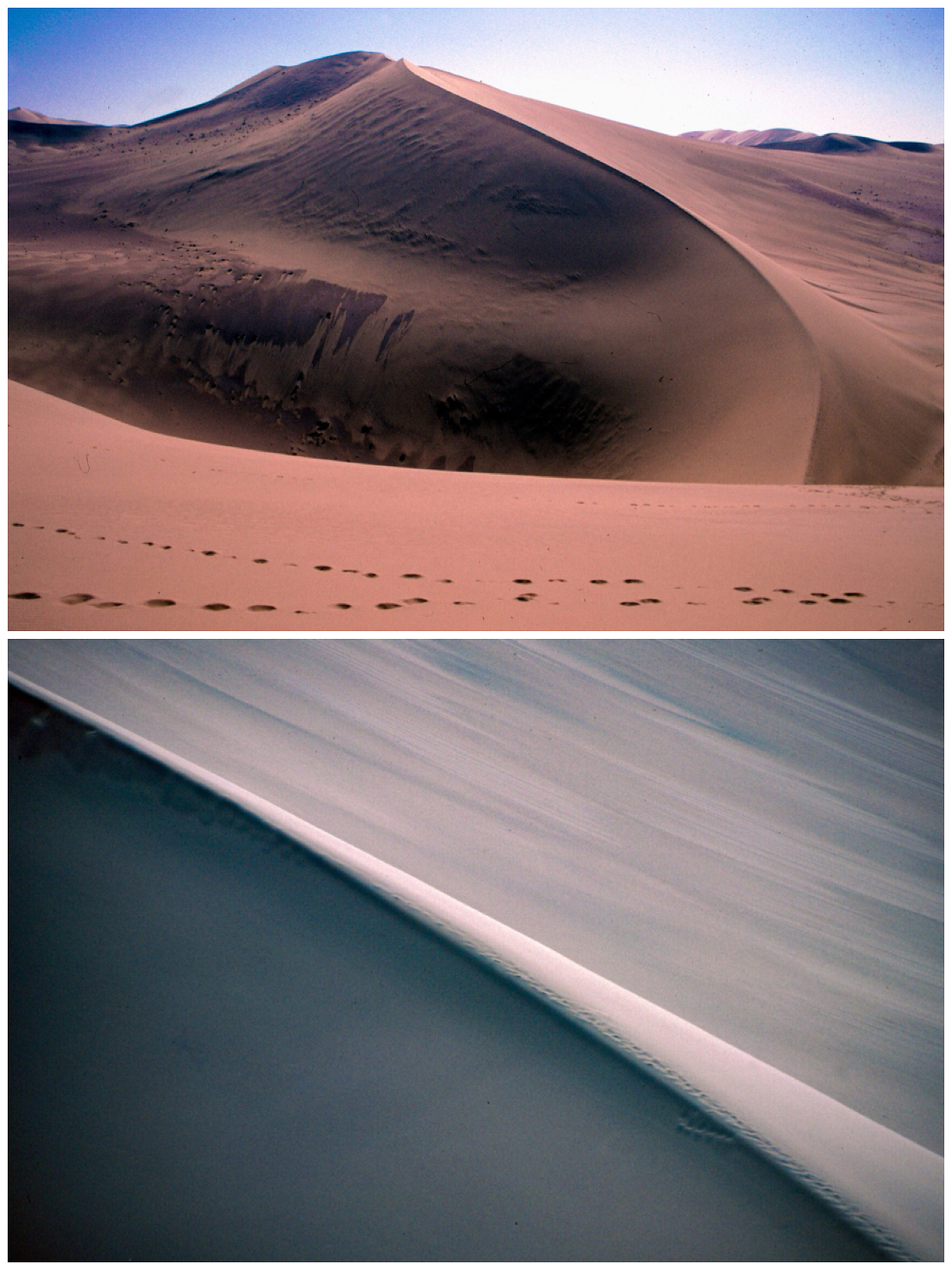 Lanzhou, rising alongside the Yellow River in Northwest China's Gansu Province, must have appeared as a relief to travellers following the Silk Road east along the Hexi Corridor. I thought of that scenario as I headed one late afternoon in 1996 towards the city's airport. Beyond its urban terrain a transformation rapidly unfolded towards a more gravelly, dry landscape. My destination, via a two hour flight, lay westwards to the oasis of Dunhuang. Historically camel caravans opting to traverse, via Wuwei for example, faced an arduous journey across difficult, challenging and often stark landscapes.
An evening flight, it revealed an area of low population density. Although the sky was clear, I detected few if any lights on the ground below. Indeed Dunhuang's airport seemed to appear suddenly out of the desert darkness. Disembarking I looked upwards to an amazing canopy of stars. I also noticed it was cold, although only mid-October. Winter temperatures can drop to -26 degrees while summers may reach 40 centigrade!
Most Viewed in 24 Hours
China stories