Curtain ready to rise on landmark import expo
Share - WeChat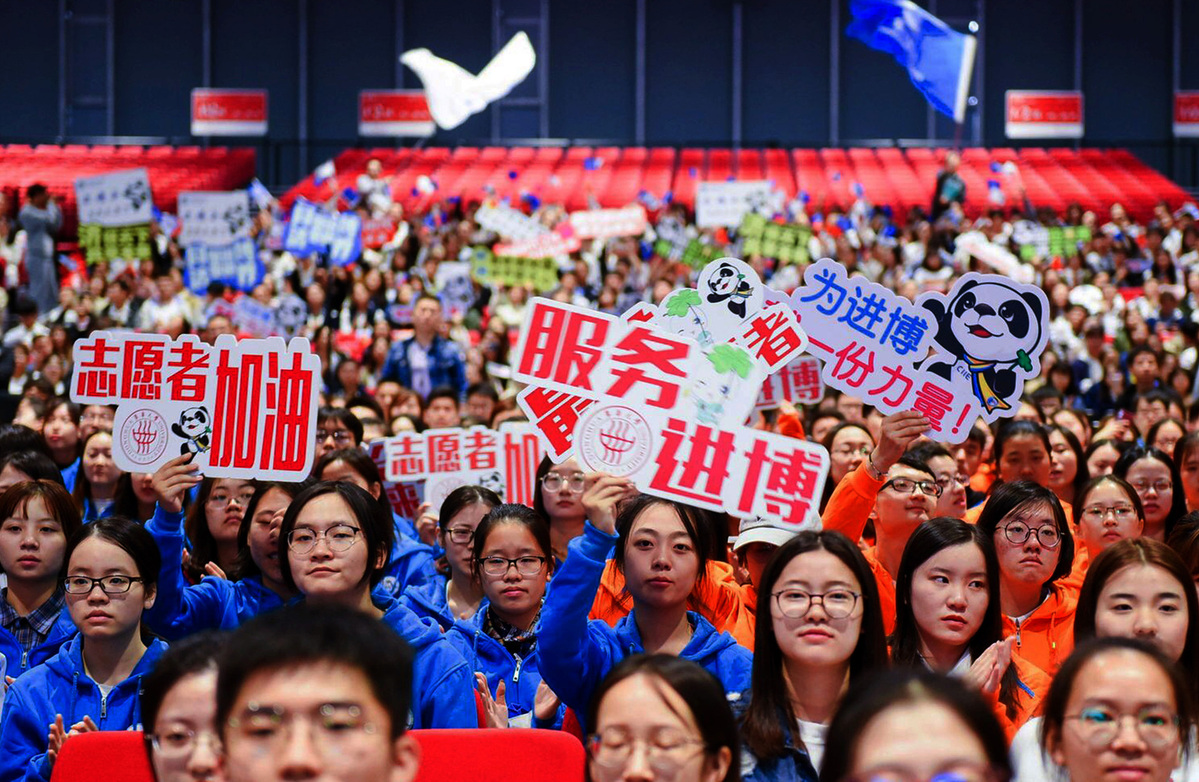 Thousands of visitors and companies heading to Shanghai
Some 300,000 visitors are expected in Shanghai for the inaugural China International Import Expo, one of the major flagship events to be held in the country this year.
More than 2,800 companies, including 200 Fortune Global 500 ones, from 130 countries will be taking part in the six-day event, which begins on Monday.
The Shanghai expo, which will be held annually, is set to demonstrate clearly to an international audience that the nation's economy is no longer purely the "Made in China" manufacturing powerhouse of recent years, but is now driven by consumers who want to buy what the world has to offer.
Against a backdrop of increasing international trade tensions, it is also aimed at demonstrating that China is open for business as the country marks the 40th anniversary of reform and opening-up.
Sherri He, a partner at management consultants AT Kearney's Shanghai office, said it is probably the biggest import-related event ever staged. The scale of the Shanghai expo is much greater than that of the Canton Fair, which has been held twice a year in Guangzhou, capital of Guangdong province, since 1957.
"That would be a comparison point, but that (the Canton Fair) is for both imports and exports. This (the Shanghai expo) is probably the first-ever global import event," she said.
The exhibitors include a wide range of companies, from those showcasing their expertise in high-end technologies such as industrial robots, machine tools, artificial intelligence and advanced healthcare, to those selling food and luxury consumer goods.
The main goal for some will be to get close to the Chinese middle-class consumer, whose growth in terms of numbers is set to be one of the global economic megatrends of the coming decades. According to global management consultants McKinsey& Co, the country's middle class could increase to 630 million by 2022, almost double the current US population of 327 million.
German carmaker BMW is among the high-profile exhibitors. It reconfirmed its commitment to the China market by announcing last month that it would pay 3.6 billion euros ($4.2 billion) to take majority control of its China joint venture with Brilliance China Automotive Holdings.
BMW is taking advantage of new rules designed to open up China's automotive sector to foreign players announced by President Xi Jinping at the Boao Forum in Hainan province in April.
Jochen Goller, president and CEO of BMW Group Region China, said one of the expo's aims is to highlight Chinese consumers' need to upgrade, which he hopes his company can meet through its leading position in autonomous driving and electric cars.
"(This) greatly resonates with the core purpose of the CIIE. We believe the expo is a platform to demonstrate our long-term commitment as well as our confidence to grow with China," he said.
However, exhibitors will be well aware that the Chinese consumer market, although potentially lucrative, is not an easy one to crack.