Imported goods at CIIE enjoy tax benefits
Share - WeChat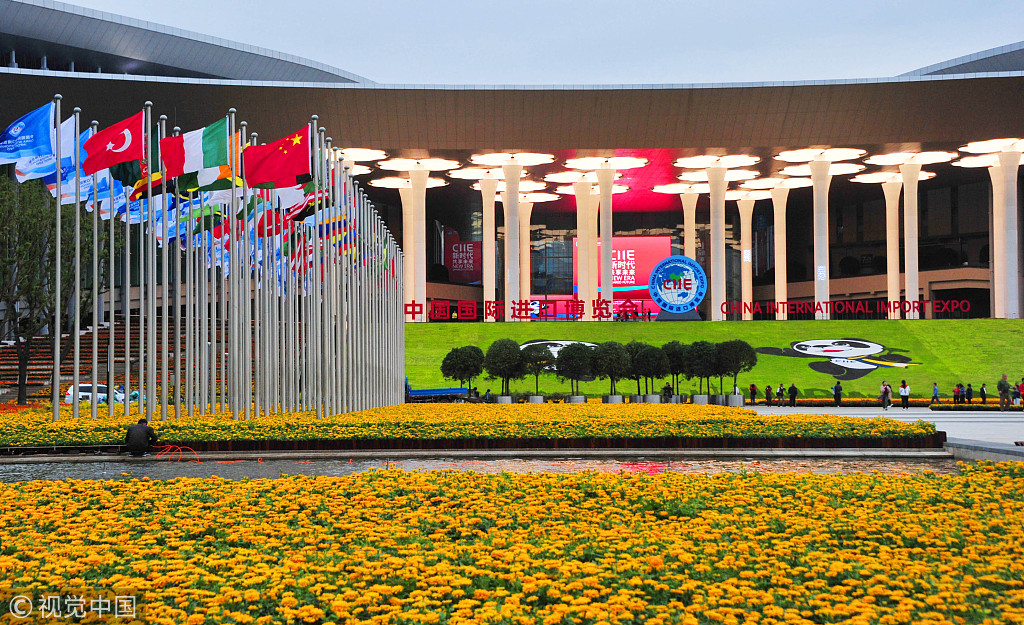 Imported goods for exhibition and sale at China International Import Expo in Shanghai will enjoy tax benefits during the next week, announced the Ministry of Finance on Wednesday.
Import tariffs will be removed for a certain amount of imported goods from foreign companies during the six-day expo. The import-related value-added taxes and consumption taxes will drop to 70 percent of the original level, according to a statement on the ministry's website.
"The tax benefits are a one-off supportive policy for the first China International Import Expo," it said.
A list on the website identified the specific sale quota of goods for 31 foreign companies that could enjoy this new policy. For companies off the list, a maximum of $20,000 in imported goods could receive the tax benefits, said the ministry.