New restaurant offers spicy choice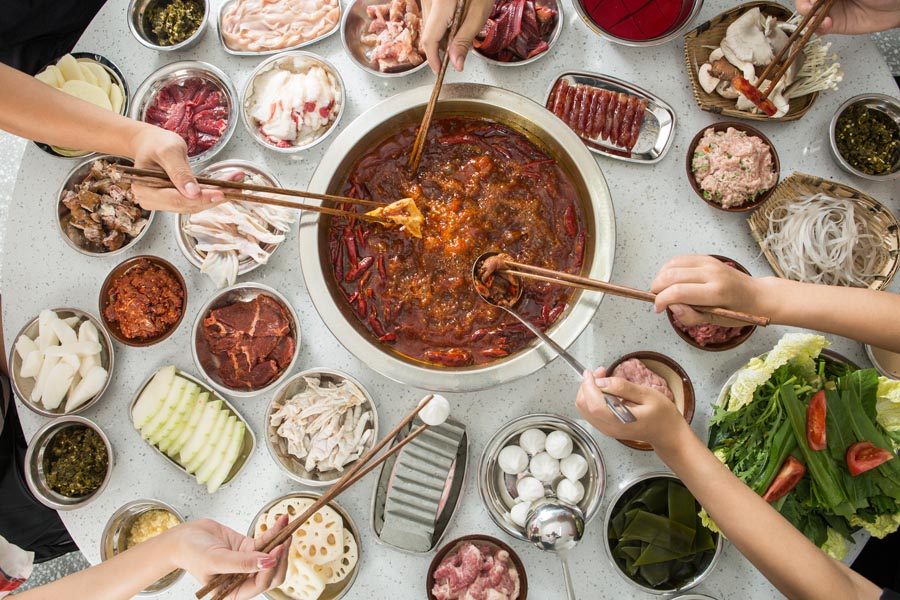 Having to spend three to four hours at a stretch, dry-frying the chilies is both a technical and labor-consuming process. When frying the chilies, the chef has to observe the changes in the colors of the chilies and the oil, and the changes in the smell, as these factors would signal the start of the next step - the adding of the other condiments. Turning off the heat at the right time is another critical step.
"It is a matter for conjecture. You have to listen to the sounds of chilies bursting in the oil," he says. "The taste is different if you dish out the chilies several seconds earlier or later."
For those who have low tolerance for spicy food, Dian Tai Xiang's Beijing outlet also offers a divided pot that comes with a non-spicy option.
If you go
Dian Tai Xiang Hotpot: Monday to Friday: 11 am to 2 am
202, Building 1, China View Plaza, Chaoyang district, Beijing. 010-5336-7186