A different way to eat hotpot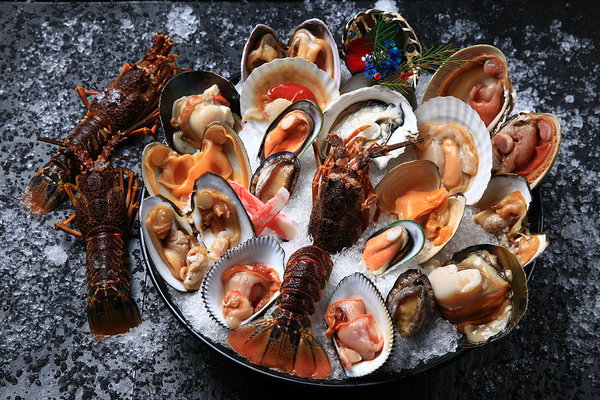 Zhenziwei, a massively popular hotpot joint, has finally opened its second Beijing outlet in Han's Plaza, a new building in the Beijing Economic-Technological Development Area (BDA) in the city's southeast suburbs.
Widely considered one of the best hotpot joints in the Chinese capital for the past 14 years-customers are recommended to make a booking at least two days in advance or face queuing for up to two hours-it comes as little surprise that the new Zhenziwei outpost has already garnered a strong following despite being in operation for just slightly over a month.
The restaurant is well-known for its Hong Kong-style hotpot which comes with fresh seafood, as well as its unusual signature soup bases-the congee broth and Buddha Jumps Over the Wall.
"Eating porridge is widely believed to be beneficial for health in China. Healthy and comforting hotpots will be sustainable in the long run because diners are becoming more health-conscious," explains restaurant owner Zhao Bofan of the concept.
Another major selling point of Zhenziwei is its affordable prices. While Hong Kong-style seafood hotpot and the sumptuous Buddha Jumps Over the Wall are usually expensive options meant for special occasions, diners can enjoy these offerings without breaking the bank.
For instance, Zhenziwei's raw seafood platter, which includes a whole Australian lobster, oysters, New Zealand mussels, ark clams, abalone and scallops, cost just 288 yuan ($41).
During our visit to Zhenziwei, we went with the signature combo which features congee broth and Buddha Jumps Over the Wall. The former is best paired with seafood as the congee best absorbs the flavors.
Zhao says the porridge broth is cooked for many hours using a slow fire and contains a mix of Thai jasmine rice, premium rice from northeastern China, glutinous rice and high-quality dried scallops.
"The time and proportion of each rice have been adjusted many times to achieve the perfect balance of smoothness and silkiness, while ensuring the grains are not mushy or broken," reveals Zhao.
Meanwhile, the well-loved Buddha Jumps Over the Wall is a buttery and savory delight that can be consumed on its own. Legend has it that this dish is so delicious that a monk once wanted to jump over the wall to enjoy it. Zhenziwei is one of the few places in Beijing to offer such a broth for hotpot.
Zhao says this broth is made using only 5-year-old chickens and more than a dozen other ingredients including sea cucumber, fish maw and fish lips. Each ingredient, he adds, is carefully rehydrated and prepared before it is added to the soup. Preparing this broth takes more than 10 hours.
To round up the meal, be sure to order Zhenziwei's home-made cold herbal tea, a refreshing drink that would help balance the richness these two broths have.
If you go
Zhenziwei Hong Kong-style hotpot
Ground floor, Han's Plaza, No 2 Ronghua South Road, Daxing district, Beijing
Monday to Sunday: 11am to midnight
010-67886008