A cool way to eat hotpot in Chongqing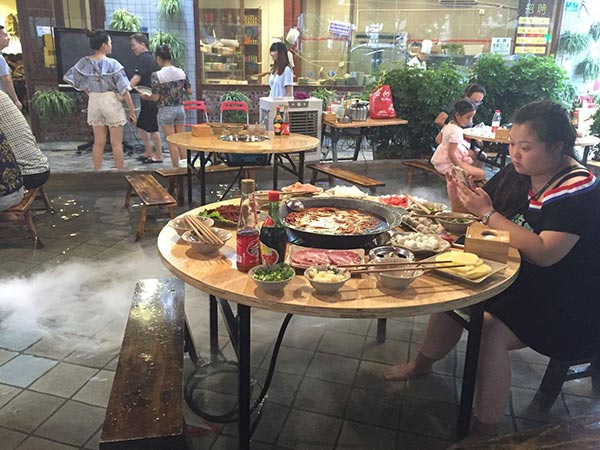 To attract people to eat spicy hotpot during summer time, a restaurant owner in SW China's Chongqing dug a pond and put cold water, even goldfish, in it so that the diners can cool their feet while eating.
"People can play with water while enjoying food in such hot weather," said the owner Mr Cheng. "The pond is safe and clean."
He said everyone must clean their feet before entering the pond and they change the water every day.
"It feels very interesting," said one of the diners. "Half of my body feels cold and the other half feels warm."