New restaurant offers spicy choice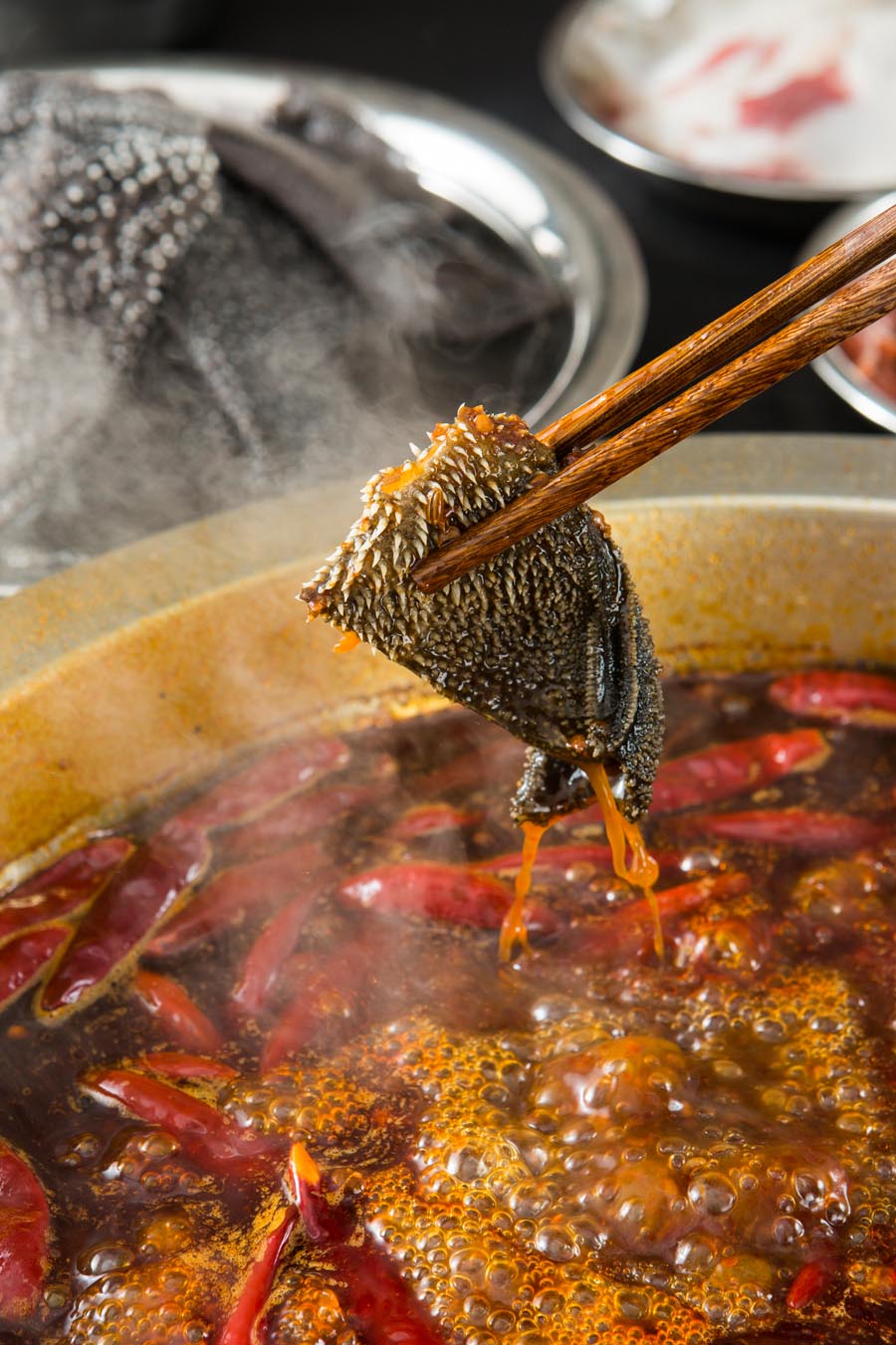 Sporting a nostalgic decor that reminds diners of 1980s China, Dian Tai Xiang is renowned for its broths that, although spicy, boast a masterful fix of flavors that is a result of the meticulous preparation process. Each of the chilies used in the broth are prepared individually before being thrown into the mix, and this approach allows diners to taste the different layers of spice instead of being overwhelmed from the get-go.
Tang reveals that the different chilies need to be first boiled until they are of certain textures. The only way to gauge this texture, he adds, is through feel. "The feeling is intangible. It's a skill one needs to practice many times before knowing how to get it just right," he quips.
The second step of the preparation process is blow-drying the chilies using an electric fan so that they can fully emit their distinct fragrances. Following this, the chilies are stored at 0 C for 12 hours before going through the next step of dry-frying.