Chinese construction firm makes big global strides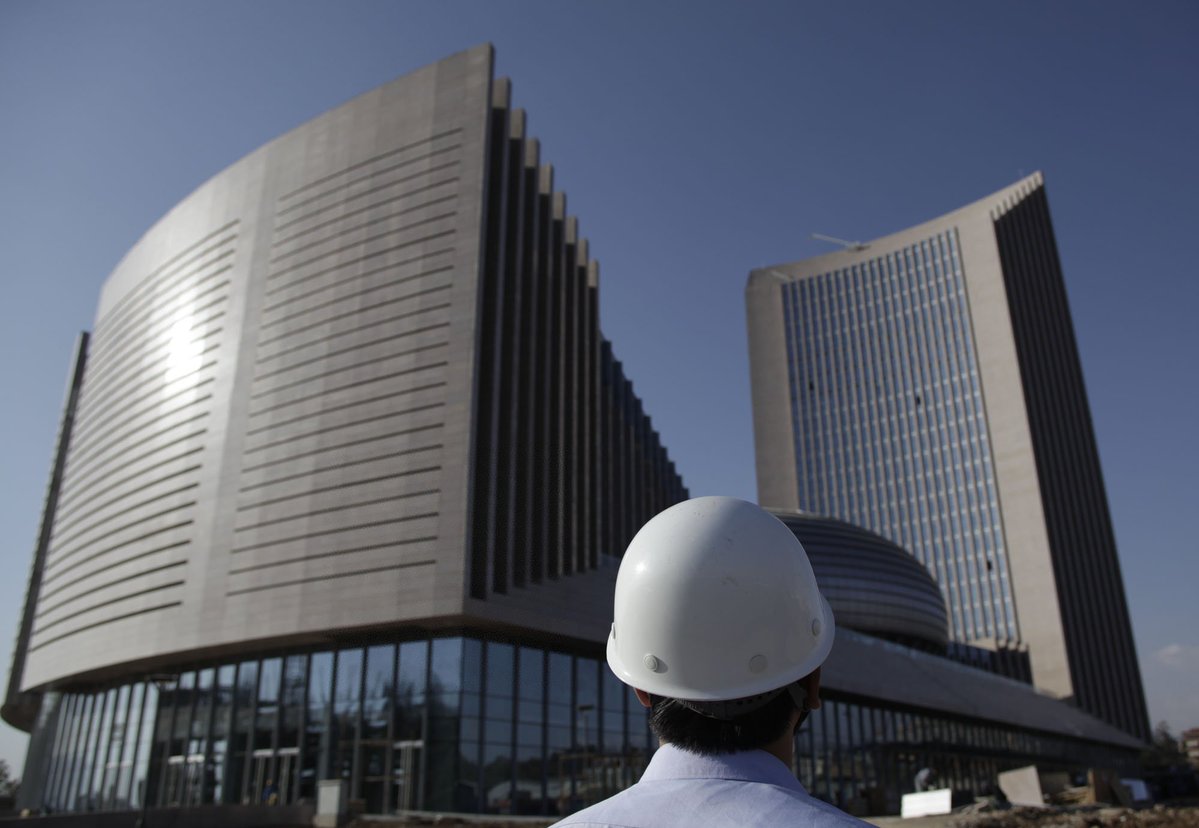 China State Construction Engineering Corp, China's biggest construction company, is playing a major role in improving the economic prospects of many nations across the world through its sustainable development projects, particularly in Africa.
The State-owned firm has businesses in more than 130 countries and regions and till date built around 6,000 projects, covering housing construction and infrastructure construction in areas such as energy, transportation, water conservancy, petrochemicals, and telecommunications.
Prominent among these are the new national stadium in Addis Ababa, Ethiopia, and the Peshawar-Karachi Motorway Project in Pakistan.
Ethiopia is one of the 51 countries in Africa where the CSCEC has built numerous commercial, medical, municipal, recreation and sports complexes to boost urbanization and public services.
"We will continue to learn ... (from the company) on how to make more meaningful contributions to society", said Ferehiwot Mamo, a 24-year old contract engineer from Ethiopia at CSCEC.
Mamo, who is called Hua Mei by her Chinese colleagues, gained extensive knowledge while working on the stadium project.
The current national stadium was built in 1940 with a seating capacity of 35,000. The new one, located in the capital Addis Ababa, can seat 60,000 people and will have modern facilities such as mobile ticketing counters, enhancing Ethiopia's international image and its ability to attract big ticket global events.
Mamo, who started as a temporary translator on the project, has not only enriched her technical skillsets, but also moved up the ladder to be a contract engineer on the stadium that is being built according to FIFA and Olympic standards.
Typically a contract engineer draws up contracts of an engineering project and oversees the development process. The job requires a wide range of knowledge, such as construction, management, economics and accounting.
Mamo is one of the nearly 60 Ethiopian managerial professionals cultivated by the company over the past decade. It has hired and trained almost 3,000 local workers in eight construction projects across the country, including the well-known landmark African Union Commission Conference Center and office complex.
It has also worked on several projects in Africa aimed at improving infrastructure facilities on the continent.
Africa is in need of "roads, rail, ports and aviation infrastructure to enhance its competitiveness", Akinwumi A Adesina, president of the African Development Bank, said in September.
In the Republic of Congo, the CSCEC has cooperated with the country to construct its No 1 National Highway, a 536-kilometer-long road connecting the capital Brazzaville and the nation's largest port city Pointe-Noire.
Since it was set up in 2016, the highway has cut the travel time from Brazzaville to Pointe-Noire from one week to six hours and increased the number of vehicles passing between the two cities per day from 100 to 4,000, providing vital trade links for the country.
Denis Sassou Nguesso, president of the Republic of Congo, said companies from China have helped realize "the dream of generations of Congolese people", according to People's Daily.
During the eight-year construction period, CSCEC has helped elevate the construction skillsets of nearly 20,000 local workers by offering technical knowledge, training and practical project experiences.
The Chinese company has undertaken similar initiatives in Algeria, Djibouti, Mauritius and Zambia, by building a large number of roads, ports and airports. Its total contract value in Africa during the past five years stood at $20.5 billion.
Globally, the company has showcased its technological advantages in building super high-rises and built nearly 30 high-rises over 100 meters tall in 16 countries as of June this year.
Since March this year, it has started work on the massive Central Business District, part of Egypt's new administrative capital near Cairo. It includes a 345-meter-high skyscraper, which will be the tallest building in Africa.
Other major overseas projects have also made similar breakthroughs this year, including the completion of a 33-kilometer-long section of the Peshawar-Karachi Motorway Project 15 months ahead of schedule in May.
The PKM Project is one of the largest transportation infrastructure projects in China-Pakistan Economic Corridor, and will enable Pakistan to serve as a pillar for interconnectivity of the region when completed, said Shahid Khaqan Abbasi, the then Pakistani Prime Minister.
The company's revenue from overseas business during the first six months of this year rose 4.5 percent year-on-year to 38.87 billion yuan ($5.65 billion), or 6.6 percent of its total revenue during the period.
The company has set a target to raise the proportion of overseas revenue in total revenue to 10 percent by 2020, as part of its plan to improve efficiency and upgrade business structures.
The gross margin of overseas business in the first six months was 13.8 percent, higher than its mainland counterpart's 10.3 percent and up 4.9 percentage points year-on-year, the report said.
Ranked 23rd in the Fortune 500 list this year, the company achieved total revenue of 588.93 billion yuan as of June, up 12.1 percent year-on-year, as well as net profit of 19.14 billion yuan, an increase of 6.1 percent, according to the company's financial reports.
Ma Shuyuan contributed to the story.