Extended highway in Southern Sri Lanka brings roads, hearts closer
Share - WeChat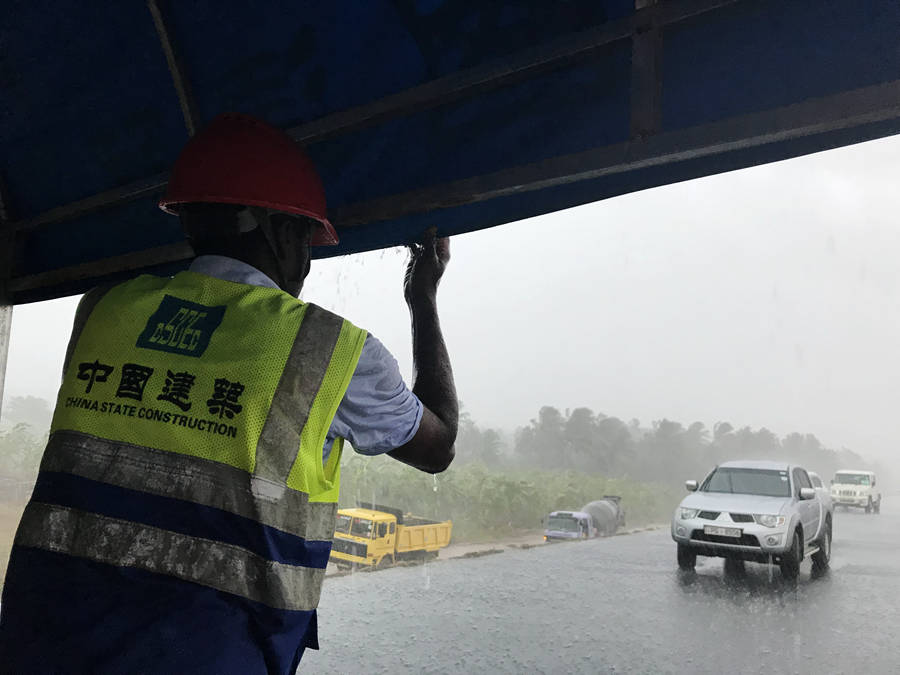 Heavy rain poured down as road builders worked on Section 3 of the extended highway in Sooriyawewa town of Hambantota, Sri Lanka's Southern province on Sept 23. The unexpected rain and the season's capricious weather were hampering construction work.
Luckily for the workers, the main road has already taken shape – the section is actually gearing up for opening for traffic in December.
Speeding up traffic in the Southern province
Extension of the Southern Expressway in Sri Lanka is one of the major infrastructure projects jointly built by Chinese and Sri Lankan workers under the framework of the Belt and Road Initiative. The 96-kilometer project was undertaken by three Chinese companies, with a $1.9 billion concessional loan from the Export-Import Bank of China.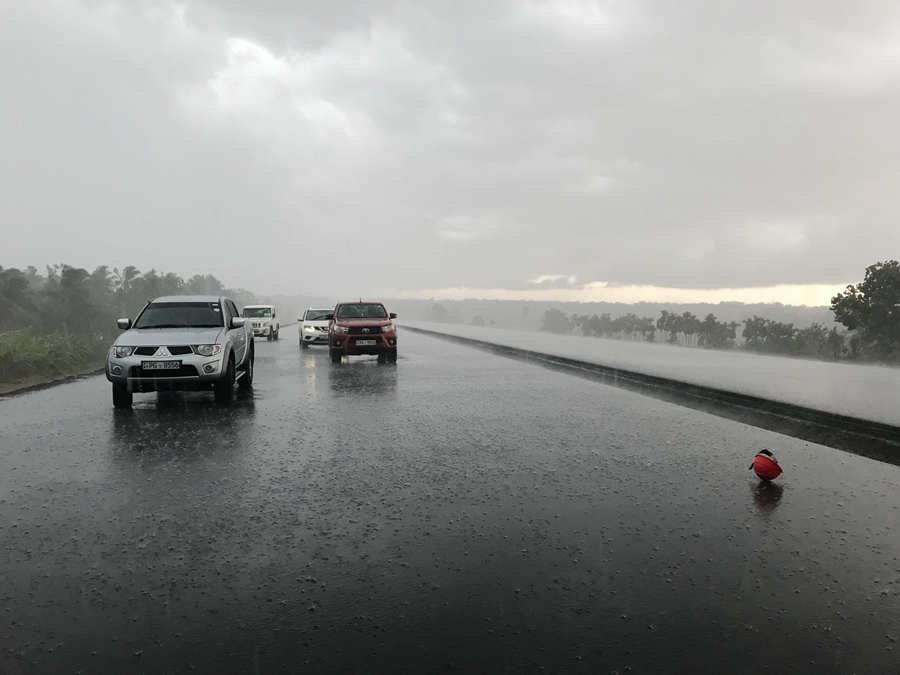 The line is divided into four sections. The 30-kilometer Section 1 will connect Matara and Beliatta; Sections 2 and 3, 41 km in total, run from Bliatta to Andarawewa; Section 4, 25 km, links Andarawewa with Hambantota.
Construction work started in 2016 and is expected to finish in December 2019. The extended roadway will help speed up traffic between Matara and Hambantota in South Sri Lanka and promote the flow of people and transportation of goods between Hambantota and capital city Colombo, according to China State Construction Engineering Corporation (CSCEC), a global top 500 enterprise responsible for Sections 2 and 3.