A glimpse into Chinese expressway builders' camp in Southern Sri Lanka
Share - WeChat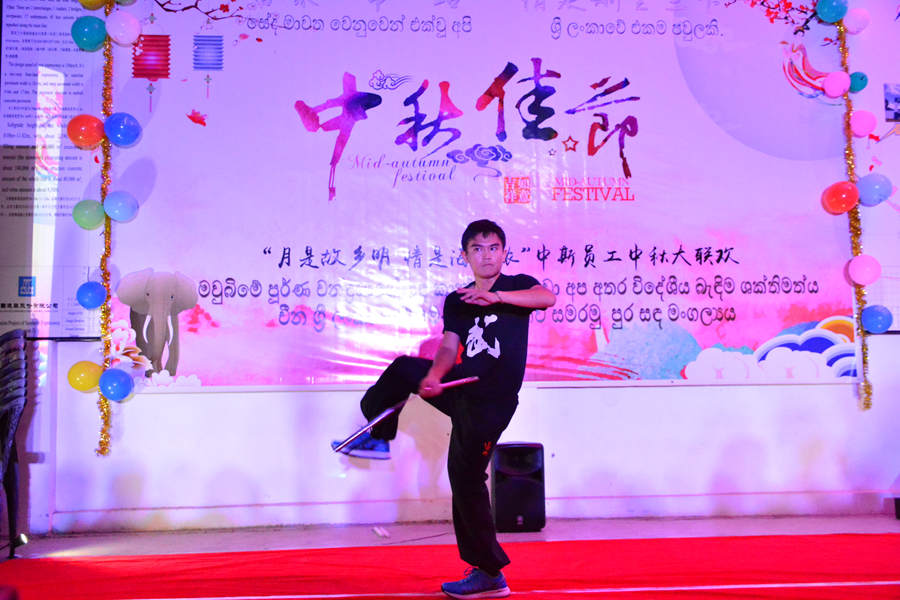 For the past three years, Chinese engineers and construction workers have been living in Sri Lanka's Southern province to work on the extension of the Southern Expressway in the island country.
As one of the key projects under the framework of the Belt and Road Initiative, the extended line will connect the Southern province's Matara with Hambantota, which will help shorten travel from the capital city of Colombo to Hambantota from four and a half hours to two hours when it's expected to open for traffic in October 2019.
The project is divided into four sections, all built by Chinese companies. Among them, Sections 2 and 3 are the responsibility of the China State Construction Engineering Corporation (CSCEC), one of the world's top 500 enterprises.
On Sept 23, Li Peng, project manager for Section 3, guided journalists on a tour of the construction camp, which has now become his and his colleagues' new home in Southern Sri Lanka.
They have built a small Chinese community, where they grow their own vegetables with seeds collected in the local area and also build friendships with their Sri Lanka colleagues and local people via a wide variety of social and cultural activities.