Word on the grapevine is Italy wants to grow wine awareness
Share - WeChat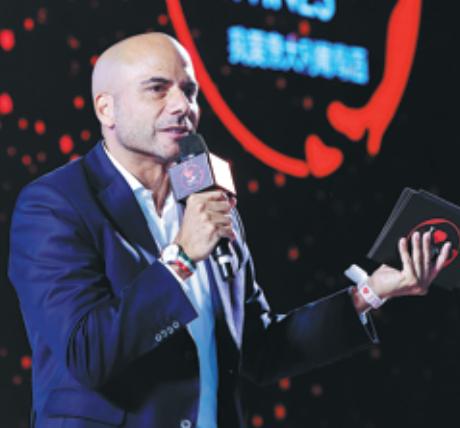 The ITA-ICE Italian Trade Agency's "I Love Italian Wines" event returned to Beijing on Sept 6.
More than 200 Italian wineries and 23 distributors attended the event, which attracted 600 guests and 20 million online viewers.
The event has visited 12 cities including Beijing, Shanghai, Shenzhen, Chengdu and Qingdao in the past two years, training more than 450 Italian wine ambassadors in China.
Michele Scannavini, president of ITA-ICE, sent a video message from Italy, extolling the country's winemaking virtues. "We are the largest producer in the world, and the second largest exporter," says Scannavini. "In China, however, Italian wine knowledge, penetration and its market share is still far from the position of our competitors."
According to Scannavini, they are strongly encouraged by the latest figures for Italian wine exports to China, which posted a growth of 21 percent in 2017 and 63 percent in the first six months of 2018.
A new two-year program to boost awareness of Italian wines in China under the banner, "taste the passion", was launched at the event by Amedeo Scarpa, director of the Italy Trade Agency in Beijing.
He says the campaign aims to present the excellence of Italian wine through showing its quality, tradition, culture, innovation and sustainability.
The plan will have a total investment of 2 million euros ($2.32 million), and aims to amass 230 million engagements across Chinese social media platforms by 2020.
"We hope this campaign will help Italian wine to become more well known and better understood by Chinese customers," says Scarpa.
According to Scarpa, China will be the second largest wine importer in the world by 2021, and in the first six months of 2018, Italy's market share of China's imported wines increased from 4 percent to 7 percent.
A new promotional film about Italian wines, which will be shown across multiple media platforms in China over the next two years, was also premiered at the event.
Most Popular