Celebration of creativity picks up in Chinese cities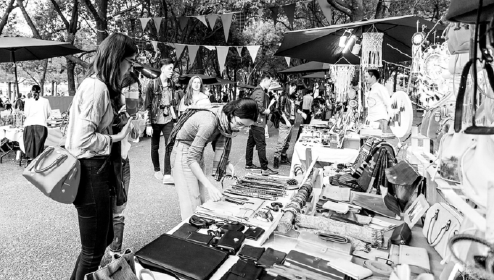 Established in Taipei 12 years ago, the Simple Life Festival, a cultural event that blends music with creative lifestyle products, will expand to more locations across the Chinese mainland this year.
The festival at each of the four new cities will feature different themes-Simple Heaven (Chengdu, Sept 15 to 16), Simple Dreams and Days (Shanghai, Oct 1 to 7), Simple Fire (Wuhan, Oct 20 to 21) and Simple Island (Xiamen, Nov 3 to 4).
The music lineup for Chengdu and Shanghai has already been unveiled and the headline acts include Beijing-based singer-songwriter Pu Shu, Taiwan pop singer Hebe Tien Fu-chen and Hong Kong singer Sammi Cheng Sau-man.
Other than the exciting lineup, audience members can also wander through an area filled with stalls selling creative handmade and environment-friendly products from local brands.
"The key to the Simple Life Festival's success lies in the collaboration of different creative industries, all working together to create magic," says Jeff Chia Minshu, co-founder of the festival.
He adds that the festival is not about putting on a show that features some of China's best-selling singers, but rather a festival that celebrates all types of lifestyle and pools together skill sets so that a community can grow together.