Monthly NEV sales rise, outshining other segments
Share - WeChat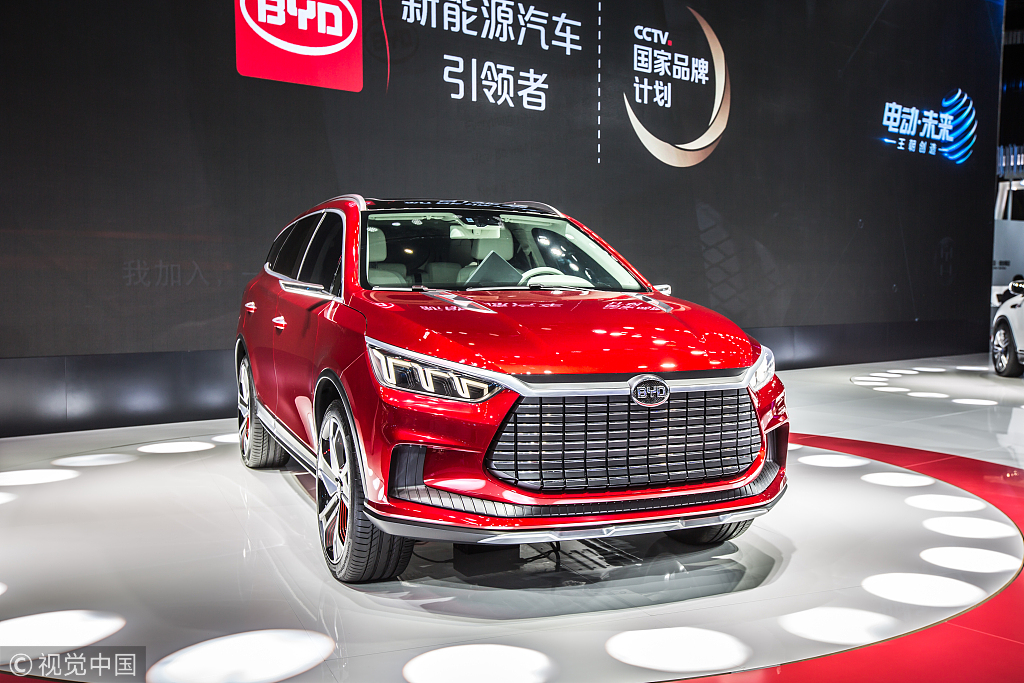 The output and sales of new energy vehicles in China rose 39 and 49.5 percent on a yearly basis to 99,000 and 101,000 units in August, according to the China Association of Automobile Manufacturers, Securities Daily reported.
The country produced and sold 607,000 and 601,000 new energy vehicles through August this year, an increase of 75.4 and 88 percent year-on-year. The CAAM estimated over 1 million units sold annually at the beginning of the year, while the Ministry of Finance provided a bolder prediction of 1.5 million units, said Shi Jianhua, vice chairman of the association.
Output and sales of the whole auto industry continued to decline in August, with slumps of 4.4 and 3.8 percent to 2 million and 2.1 million during the same month.
The country produced and sold 18.13 million and 18 million automobiles in the first eight months of the year, a mild increase of 2.8 and 3.5 percent. "The overall performance of the auto industry remains in line with the forecast at the start of the year despite slowdown," an insider at CAAM said.
Output and sales of passenger vehicles such as sedans, SUVs, and MPVs all saw drops this month, with MPVs falling 16.7 and 13.8 percent in August compared with the same period last year.
The continuing decline in SUV sales dragged down sales of Chinese branded passenger vehicles, with many previously dominating the SUV markets for a long time. Sales of Chinese brands dropped 11.1 percent to 684,000 units last month, with market share descending to 38.2 percent in August, a 2.8 percent annual drop.
The country sold 6.43 million Chinese-branded passenger vehicles through August, a mild increase of 0.6 percent. Market share of Chinese branded PVs shrank 0.8 percentage points to 42.3 percent.
Excepting Chinese brand Geely, the top 10 selling passenger carmakers in August were all joint venture brands.
Great Wall Motor, who once dominated the SUV market with its Haval series, posted a 19.2 percent drop in sales in August. Sales of independent brands of the State-owned Chang'an Automobile Group also plunged 31.7 percent, the report said.
The China Passenger Car Association, another automotive market research institute, has lowered expectations for this year's PV market growth, from 4 percent to -1 percent due to industry downturn.
"Declining sales growth does not mean we are experiencing consumption downgrading," an industry expert said. "In fact, sales growth of luxury cars and joint venture-branded cars are still much higher than that of Chinese-branded cars with lower price tags."