NIO shares bounce back after shaky US debut
Share - WeChat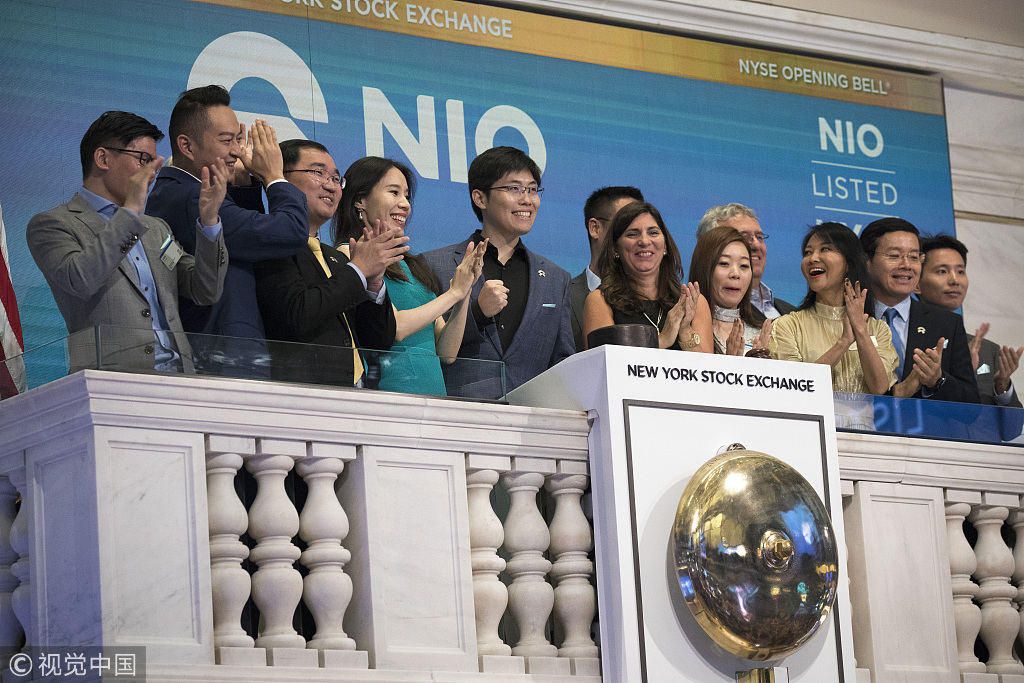 China's Tesla wannabe NIO Inc saw a bumpy debut on the New York Stock Exchange Wednesday, with its shares opening at $6, a 4.15 percent drop from its offering price of $6.26, and rapidly expanding the loss to $5.35 before rebounding to close at $6.60, up 5.4 percent.
The electric vehicle startup, backed by Chinese tech heavyweight Tencent, raised $1 billion in its initial public offering, making it the third-largest IPO among Chinese companies in the United State year-to-date, only after major Chinese video streaming platform iQiyi and online discounter Pinduoduo.
NIO, the first Chinese electric vehicle maker listed in the US, priced the stock near the bottom of its targeted price range from $6.25 to $8.25, which, according to Reuters, was due to bad news coming from its chief rival Tesla Inc.
Tesla's struggles to meet its production targets and an abandoned attempt by the company's CEO Elon Musk to take it private have weighed not only on its own stock, but also on peers in electric car market, Reuters reported.
Founded by William Li Bin in 2014, NIO only started to generate revenues in the first half of this year and is not yet profitable. As data from its prospectus showed, vehicle sales during the six months ending on June 30 earned $6.71 million, yet with net loss of $502.6 million, extending the loss in the year of 2016 and 2017, which, respectively, experienced net losses of 2.57 billion yuan($375.81 million) and $758.82 million.