US remembers 9/11 attacks with memorials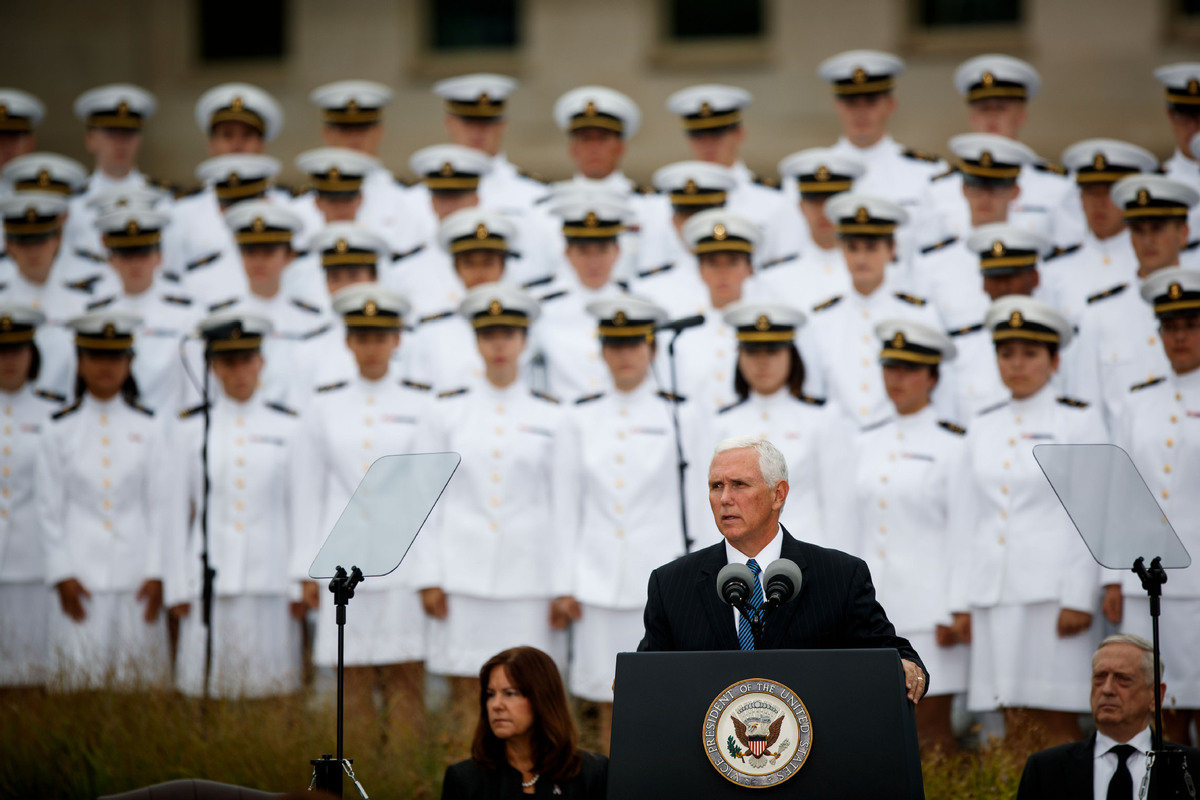 At the US Department of Defense near Washington D.C., a ceremony featuring US Vice President Mike Pence and Defense Secretary James Mattis began at sunrise with a US flag unfurling on one side of the Pentagon building.
Pence assured family members of the 184 people killed at that site that the nation still grieves with them.
US President Donald Trump visited Shanksville, Pennsylvania, where the fourth airplane hijacked that day crashed after its 40 passengers and crew learned about attacks in New York and Washington and tried to storm the cockpit.
Hundreds of people turned out for the event despite cloudy and chilly weather with a light drizzle, to hear the names of those 40 called along with bell tolls.
Trump hailed the heroism the passengers on United Flight 93 demonstrated when they fought for control of the aircraft after learning the hijackers' intentions, telling their relatives "America will never forget what your loved ones did for all of us."