Wuxi rolls out the red carpet for global talents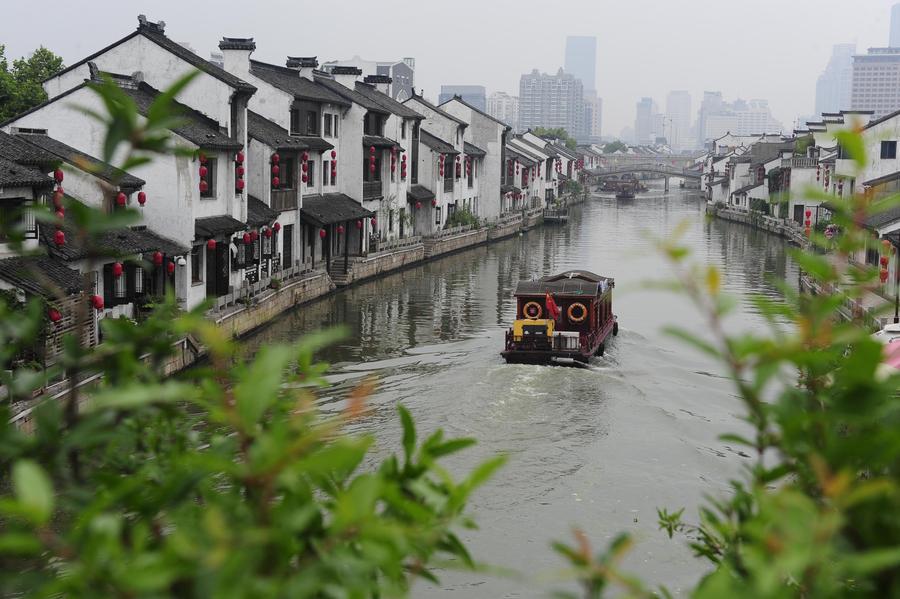 Wuxi is set to step up recruitment of premium talents, as it looks to bolster innovation in high-tech sectors and ensure sustained high-quality economic development.
The city will implement an upgraded recruitment initiative, the Taihu Lake Talent Plan 2.0, that will provide greater support for wooing talents with a global vision, according to a government press conference held on Thursday.
Foreign entrepreneurs who bring in expertise, funds and projects to the city and overseas students that choose to seek local employment will be provided with more incentives.
Improved benefits will be granted to high-caliber foreign professionals who carry on academic exchanges with Wuxi-based businesses, according to Zhou Ying, director of the Wuxi municipal department of organization.
To underpin industrial growth, a key driver for local economic development, the city will prioritize recruiting urgently needed professionals in such sectors as information technology, intelligent manufacturing and modern services while beefing up its support for university graduates seeking to start new businesses.
Meanwhile, Wuxi is also considering bringing in a number of experts in such fields as education and medical care to meet increasing demands for improvement in people's livelihoods, according to Zhou. It plans to recruit top educators, principals, teachers, clinicians, and general practitioners and establish five to ten high-end international cooperative bases for medical talent cultivation.
The city also aims to create a number of innovation and entrepreneurship platforms, and further optimize the business climate and services for talents from home and abroad who study, live and work in the city.
Wuxi has seen outstanding results in expanding its talent pool in recent years, which has helped fuel its vibrant economic growth.
Wuxi's GDP exceeded 1 trillion yuan ($159 billion) for the first time in 2017, rising to 1.05 trillion yuan. The city's GDP growth rate was 7.4 percent, outpacing the average 7.2 percent of Jiangsu province.
The city is currently home to 1.65 million talents in myriad fields, including 117,000 high-profile professionals and 310,000 highly skilled workers.
The Taihu Lake Talent Plan, a recruitment initiative launched by the Wuxi government in 2016, has been updated twice thus far.