Wuxi joins hands with Venustech on IoT security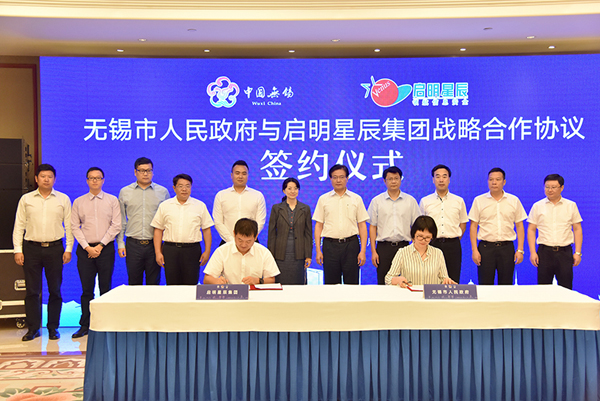 The Venustech Headquarters signs to build its base on internet of things (IoT) security in Wuxi Hi-tech district on Sept 6.
Huang Qin, acting mayor of Wuxi, and Yan Wangjia, president of Beijing Venustech Inc, attended the event, together with Wuxi leaders Wang Jinjian and Gao Yaguang, and Xu Lixin, secretary-general of the Wuxi Municipal Government.
Venustech Inc is a leading domestic provider of network security products, security management platforms and security services and solutions with independent intellectual property rights.
The project will focus on building an ecosystem of IoT security, and further promoting the overall development of IoT and network information security industries and the growth of emerging industries with the support of the base.
The project includes the construction of a National IoT Security R&D Center, a Regional Security Operation Center of East China, and a Smart City Security Independent Operation Center of East China. The total output value is expected to reach 500 million yuan ($73 million) within five years.
Huang said that the IoT industry in Wuxi is developing rapidly, and that more than 2,000 IoT companies are accelerating operations in various fields. For example, Wuxi itself is cooperating with the Traffic Management Science Research Institute of the Ministry of Public Security in fields of intelligent transportation and driving.
IoT security is highly significant. The Wuxi Municipal Party Committee and Government will extend their full support for construction of the project.
With an early start and a solid foundation, Wuxi enjoys a bright future in the development of the IoT industry. Venustech Inc will intensify cooperation to boost its growth in the city, according to Yan.