Quality of ratings highlighted by authorities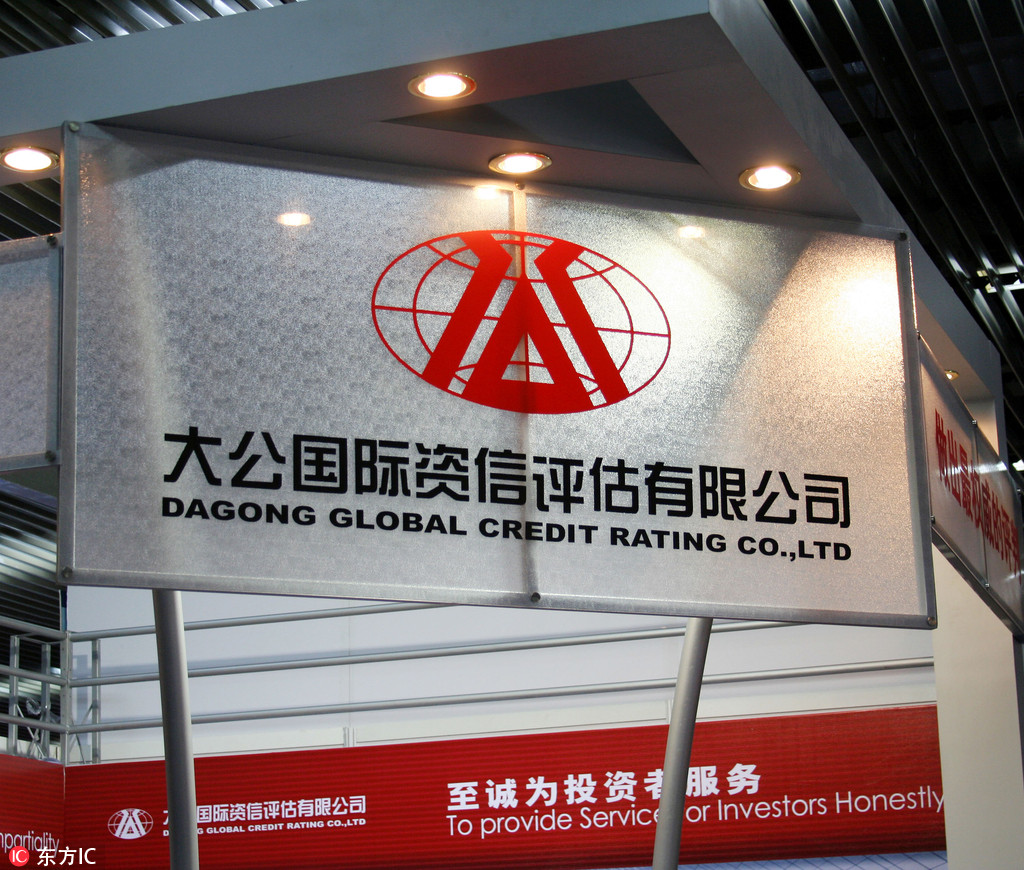 Regulators will further strengthen the quality of ratings after the authorities punished Beijing-based Dagong Global Credit Rating with a one-year suspension of its business, analysts said.
In the penalty announcement co-issued by the China Securities Regulatory Commission and the National Association for Financial Market Institutional Investors on Aug 17, Dagong was found to have misused the company's official seal, and charged high fees to issuers for consulting services. The latter is an implicit form of guarantee for issuers to get high ratings.
So far the regulator is yet to impose an immediate ban on all credit rating services of the company, only requiring that regulators will not receive documents from issuers that failed to sign contracts with Dagong by Aug 17, the date of the issuing of the penalty, according to two people with knowledge of the matter.
Dagong may find it difficult to recover in the short-term from the year-long suspension of its rating business due to employment turnover and a possible loss of clients, though the regulators are not proceeding with an immediate "one size fits all" penalty.
While company chairman Guan Jianzhong is trying to keep his employees motivated, the difficulties ahead can hardly be solved in the short term, according to a former senior manager who declined to be identified.
Nevertheless, the current penalty almost equals a death sentence for a credit rating company, the former manager said, adding that is because clients might switch to other rating companies to avoid losses.
"Clients are unlikely to come back to the company after the one-year suspension," the former Dagong manager said.
The most severe penalty ever issued by bond regulators, the ban is expected to alarm other credit rating companies at the time when inflated ratings appeared to be more common, according to analysts.
Zhang Xu, an analyst with Everbright Securities, said inflated ratings have been limited to a very small number of credit rating companies, but there are signs that the number of cheating institutions is rising.
Of all local credit raters, Dagong's actions show the highest proportion of upgrades among the issuers it assesses, at 19 percent, since the beginning of 2017, according to a report from Everbright Securities.
The regulators have started to take action to fend off risks in response to current inflated ratings by some companies through conducting thorough inspections.
In the meantime, the association is drafting a guideline to better regulate credit rating companies, which is expected to roll out measures to introduce a mandatory disclosure regime in which issuers are required to disclose information if they purchase consulting services while seeking credit ratings from the same credit rating company.
Jiang Chao, fixed-income analyst at Haitong Securities, said: "The moves to improve rating quality at local firms are likely to increase as China opens more to foreign agencies."