Hong Kong airport aims to meet new challenges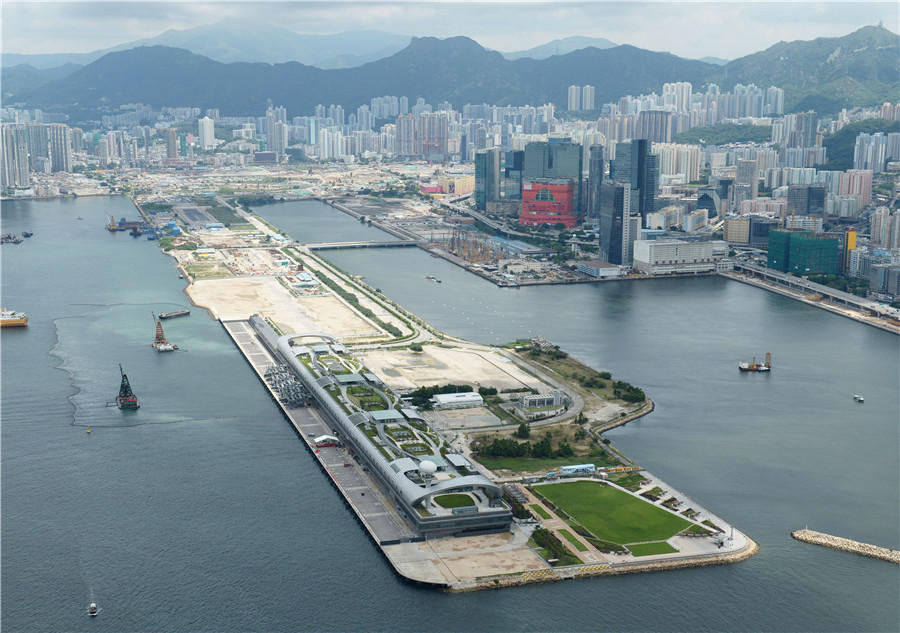 Challenges ahead
The Guangdong-Hong Kong-Macao Greater Bay Area will bring Chek Lap Kok unprecedented development opportunities. It also exposes the airport to a fiercely competitive market.
There are six airports in the Bay Area, the other five being Guangzhou Baiyun International Airport, Shenzhen International Airport, Zhuhai Airport and Foshan Shadi Airport in Guangdong, and Macao International Airport.
Research released in June last year found that Hong Kong was losing market share to its Bay Area counterparts on both international and domestic routes.
According to the Policy Research Institute of Global Supply Chain at Hang Seng Management College, the airports in Guangzhou and Shenzhen enjoyed 37 percent and 56 percent traffic growth respectively between 2011 and 2015.
The growth rates were far higher than the global average of less than 20 percent over the same four-year period. During this time, Hong Kong International Airport experienced traffic growth of 29 percent.
"If these two airports continue developing at this pace, they will surpass HKIA traffic in five to 10 years," the research report stated.
Wong Wai-hung, the principal researcher for the study, warned that Hong Kong could lose its leading role to Guangzhou Baiyun International Airport within three years.
Last year, Guangzhou Baiyun handled 65.83 million passengers, about 7.8 million fewer than Hong Kong. With its new terminal, which opened in April, the Guangzhou facility is expected to handle more than 70 million passengers this year, close to Hong Kong's current 73.6 million passenger volume.
Describing Guangzhou Baiyun as Hong Kong's biggest competitor, Wong said her view was based on the fact that Guangzhou has gradually become increasingly attractive as a transit hub.
She said that in 2011, Hong Kong handled 35 million transit passengers, 23 percent more than Guangzhou. Four years later, Guangzhou had started to close in, shrinking the gap to only 11 percent.
Meanwhile, the Guangzhou airport has introduced policies intended to capture passenger traffic from Hong Kong.
It allows transit passengers to skip immigration inspections if they are departing within 24 hours. A 72-hour transit visa exemption policy allows travelers from 51 countries and regions to visit other cities in Guangdong while waiting for connecting flights.