Hong Kong airport aims to meet new challenges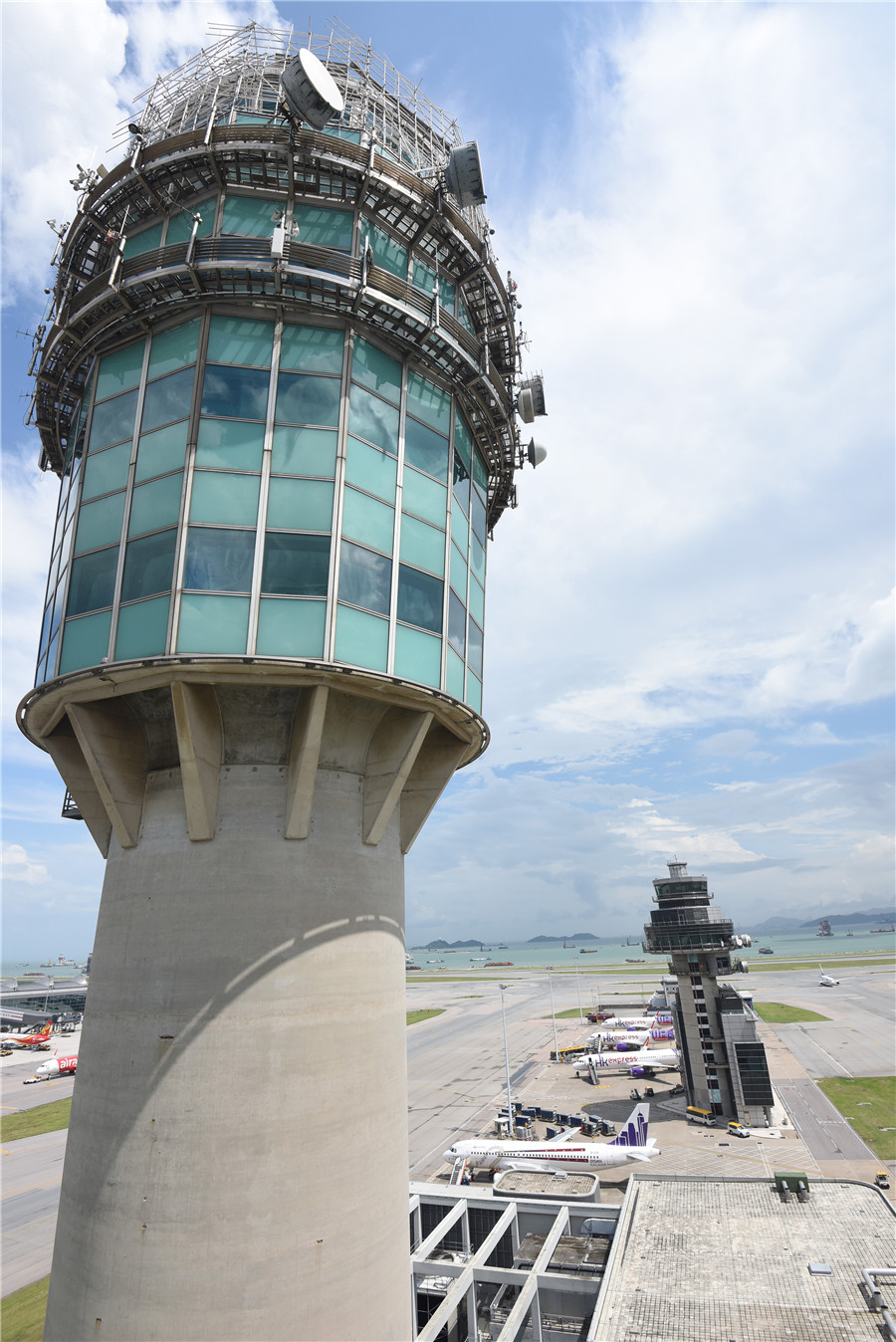 New role in new era
"HKIA is in a strategic location to help the overall development of the Guangdong-Hong Kong-Macao Greater Bay Area, as it serves as the best choice for mainland Bay Area cities to connect with the world" said Ng Chi-kee, executive director of operations at the airport authority.
He referred to the "Framework Agreement on Deepening Guangdong-Hong Kong-Macao Greater Bay Area" which was signed by the National Development and Reform Commission, the Guangdong provincial government and Hong Kong and Macao Special Administrative Regions on July 1 last year.
The agreement states that Hong Kong should use its advantages as an international maritime center to drive the growth of other cities in the Bay Area, and build world-class port and airport clusters.
Ng attributes Chek Lap Kok's significant role in the Bay Area development to the airport's enviable location, its extensive international network, and most important, its connections with Bay Area cities.
To capitalize on the soon-to-open Hong Kong-Zhuhai-Macao Bridge, the airport plans to build a transfer terminal next to its SkyPier to provide shuttle bus services to locations in the Bay Area. The service will also be available to overseas passengers travelling to Zhuhai and Macao via the airport.
"The bus service will significantly shorten the transit time between Hong Kong, the western Pearl River Delta and Macao, enhancing the airport's connectivity and competitiveness," said Ng, adding that the service is expected to start operating by 2022.
Efforts have also been made at the airport to establish Hong Kong as a regional civil aviation training hub. Last year, the Hong Kong International Aviation Academy was set up to attract and nurture talent for the airport's continuous development and the sustainable growth of the aviation industry.
The courses are open to not only local aviation practitioners but those in the region and around the world. Since the courses started in April last year, they have attracted more than 7,400 participants.