Hong Kong airport aims to meet new challenges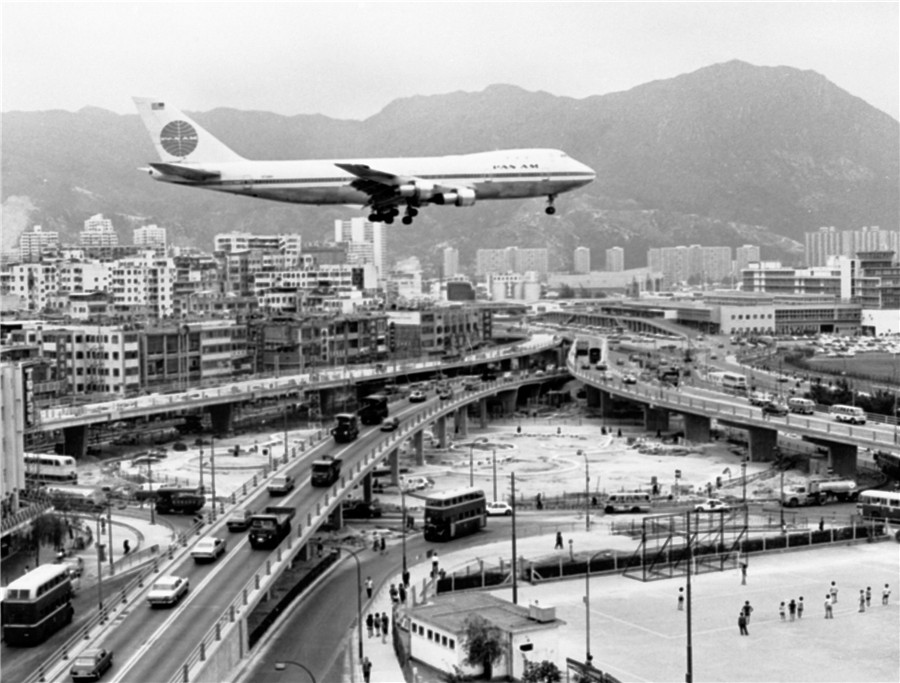 Passenger surge
Sprawling across 1,255 hectares, the new airport is four times the size of Kai Tak. With the greater size came a surge in passenger volume and more extensive links to turn Hong Kong into a leading global aviation hub.
When the new airport began to operate, it handled about 21.6 million passengers, traveling to 120 global destinations on about 60 airlines.
Last year, it had connections to 220 international destinations. More than 120 airlines operated there, handling 73.6 million passengers.
"Chek Lap Kok airport is modern and spacious. In particular, I found that the services the airport provides are efficient and the staff are courteous," said Lau Chi-kuen, associate dean of the School of Communication at Hong Kong Baptist University, who uses the airport frequently.
Bunny Wong is one of the 3,000-plus staff members working at the airport. Serving as a duty officer for 10 years, he said Chek Lap Kok has been striving to provide the best services to local and global passengers.
He said that in 2008, four or five employees were assigned to daily patrols at each terminal. Now, the number has risen to nine in a bid to offer prompt and comprehensive services.
Wong works a 12-hour day. Besides answering passengers' inquiries and meeting their demands, he has to liaise and coordinate with different departments at the airport.
"Being tired is unavoidable. But I am happy with my job. And satisfied passengers always cheer me up," he said.
Chek Lap Kok has won 70"Best Airport" awards over the past 20 years.
Official data also show that the new airport played a part in attracting more than 7,500 multinational corporations to set up regional headquarters and offices in Hong Kong.
In August 2016, construction of a third runway began at the airport at an estimated cost of HK$141.5 billion ($18 billion). The airport had already reached its maximum capacity, handling 68 flights an hour at peak times.
The third runway, which is expected to be completed in 2024, will enable the airport to handle 26.4 million more passengers and an additional 4 million tons of cargo annually. It will generate HK$455 billion worth of additional economic benefits by 2061.
In June, the airport authority awarded Cainiao Network, an Alibaba Group logistics arm, the right to develop and manage a logistics center at the airport. The center is scheduled to begin operating in 2023.
In 2006, the airport authority established a joint venture to manage Zhuhai Airport in Guangdong province, under which it marketed the professional services available in Hong Kong. The next year, the authority signed an agreement to provide management and training support for the commissioning of Terminal 3 at Beijing Capital International Airport.
The authority's efforts in advancing Hong Kong's professional services intensified last year when the Hong Kong International Aviation Academy opened and began training its first students.