Auto majors rev up for China International Import Expo
Share - WeChat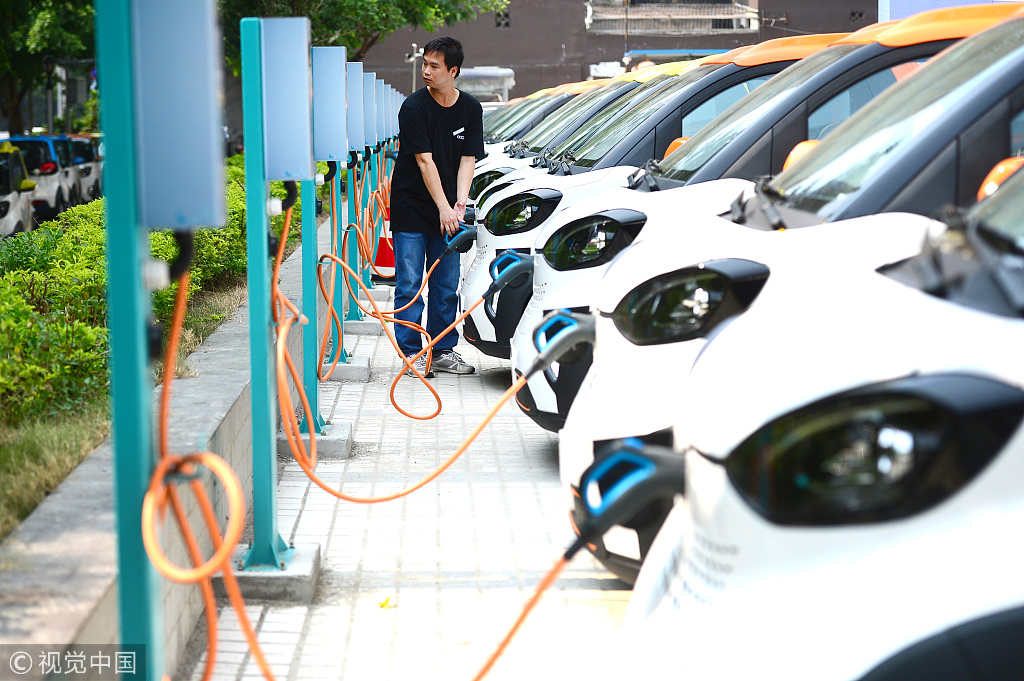 Multinational auto players look to impressing the world's largest automobile market with their new products and technologies in the upcoming China International Import Expo, the country's first national-level expo focused on import. And new energy vehicles will grab great attention.
According to a report by financial news outlet Yicai on Monday, around 10 foreign car companies from countries such as the United States, Japan, France, Germany and Italy have registered to take part in the expo, which will be held from Nov 5 to 10 in Shanghai.
Japan's Honda told Yicai that the company's hydrogen fuel-cell vehicle, the Clarity Fuel Cell, will be on display at the expo. It said that a 70 MPa high-pressure hydrogen storage tank installed in this vehicle provides a cruising range of about 750 km, the longest among all zero emission vehicles in the world, while the hydrogen tank can be refilled in around three minutes, equivalent to that of a gasoline-powered vehicle, according to Honda's website, where the company announced that the Clarity Fuel Cell began sales in Japan in March 2016.
But the company added in an interview with Yicai that the vehicle is just for technical presentation at CIIE and is not on its sales list in China for now.
China intensified its efforts to encourage the use of new energy vehicles to ease environmental pressure by offering tax exemptions and discounts for car purchases. And the country maintained the largest NEV market for three consecutive years, with 777,000 cars sold in 2017.
The government expects annual NEV output to hit 2 million in 2020, and NEV sales to make up 20 percent of the overall auto market by 2025.
US-based electric vehicle manufacturer Tesla announced in July that it will establish its first overseas factory in Shanghai. The wholly foreign-owned plant is slated to produce 500,000 electric vehicles each year. The company regards the CIIE as a chance to grab bigger share of Chinese market, Yicai reported.
Data from National Enterprise Credit Information Publicity System showed that the Tesla increased registered capital of its Shanghai subsidiary to 4.67 billion yuan ($680.9 million) in September from the initial 100 million yuan, while expanding its business as well.
The move comes as China's state planner said in April that the country will scrap foreign ownership caps on local auto companies by 2022, adding that the current 50 percent limit will be removed for companies making new energy vehicles and special-purpose vehicles this year, for commercial vehicle firms in 2020 and for passenger car producers starting from 2022.
From July 1, China's import tariff on autos has reduced from 25 percent to 15 percent, and auto parts also saw their duty have fallen to 6 percent from in a range between 8 percent and 25 percent.