First CIIE creates excitement in global business community
Share - WeChat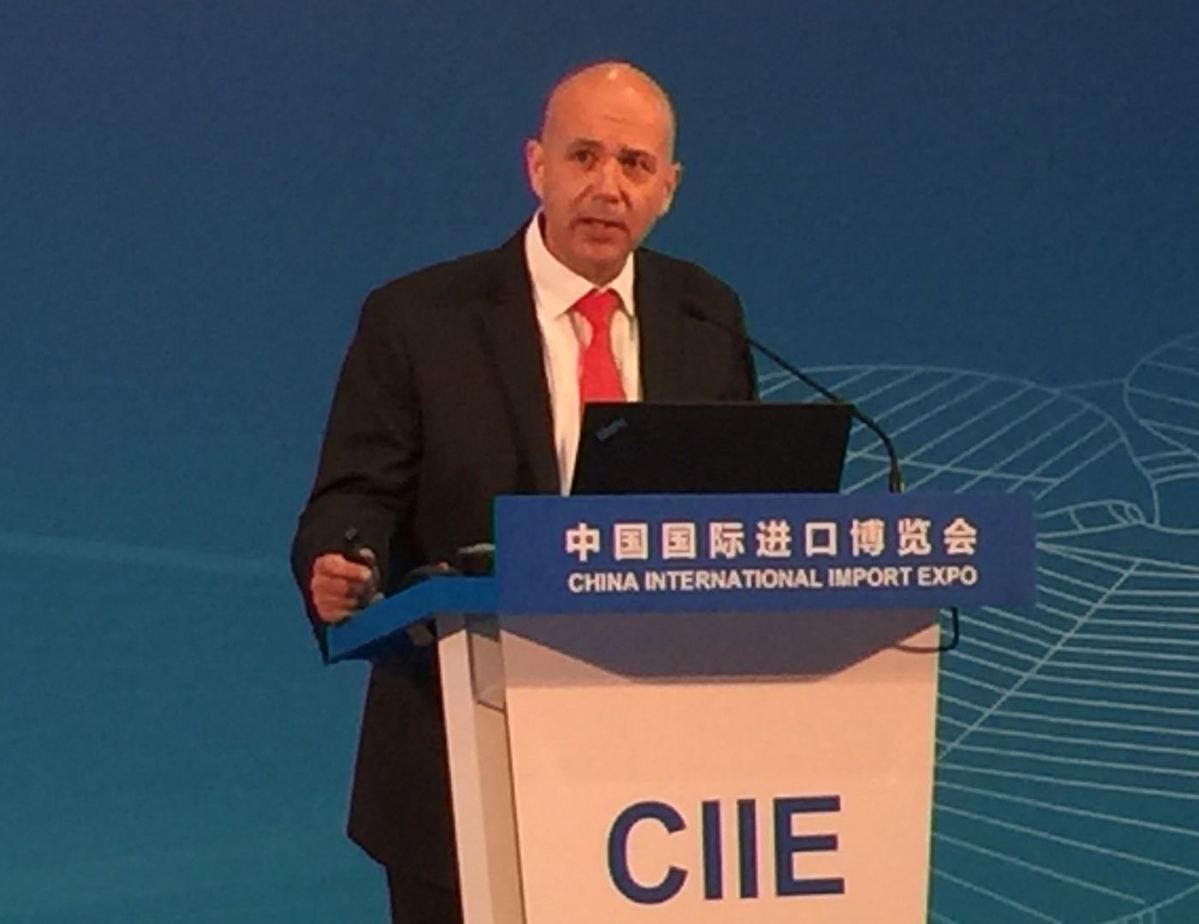 The international community has high expectation from the first China International Import Expo (CIIE) and the business opportunities it presents, as the 100-day countdown of the event begins.
"CIIE will bring a very strong exposure to our company, by having high-level government officials, influential trade professionals, including lots of existing and potential customers, and hopefully also the general public which can bring us recruiting opportunities," Laurent Castella, Head of Market Region Asia, GF Machining Solutions, said in Shanghai on Thursday.
Founded by Johan Conrad Fischer, father of Georg Fischer in 1802 during the first industrial revolution, the Swiss company GF is an industrial leader in three main areas: the safe transport of liquids and gases, lightweight casting components in vehicles, and high-precision manufacturing technologies.
With rapid technological development, especially digitalization transformation, also called IOT or industrial 4.0, the game will change. The machines will talk to machines and the data collected from the machines will move to the clouds. Artificial intelligence will look at the data and make decisions that human cannot make.
GF is also behind this digital transformation, creating a new manufacturing world for tomorrow and the company is working with key universities in the world to develop more intelligent products and more intelligent process and it will bring all these leading technologies into China, Castella said.
Leader of ZF Friedrichshafen AG, a traditional German automobile parts manufacturing enterprise, also considers CIIE an excellent opportunity to enhance technical exchange with its Chinese counterparts.
"ZF is a strong supporter to the Chinese automobile industry. As an active player in both Chinese and global auto industries, ZF is pleased to take part in CIIE, which is an important means for the sustained opening-up of Chinese economy, and a great opportunity for global enterprises to enhance technical exchange and business operation here," said Andreas Weller, president of ZF Friedrichshafen AG's Asia-Pacific.
The company has a clear vision called "Vision Zero" - all ZF's products and solutions contribute to the achievement of a world without accidents and emissions and it will remain committed to the research and development activities on smart mobility, automated driving, e-mobility and connected vehicles, Weller said.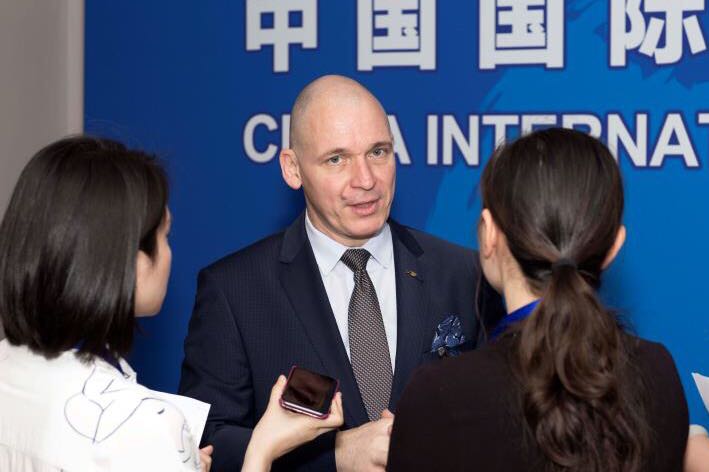 The CIIE has attracted many technological companies who play a leading role in their specific areas to showcase their advanced technologies but some cutting-edge technological companies remain reluctant to sell their products due to the restrain of their government, said Liang Feng, president of China National Machine Tool Corp, which is the only company in charge of inviting international companies and purchasing their products.
When these companies see China's determination to reform and opening of Chinese market, they will change their plans, Liang said.
"China has attached great importance to intellectual property right protection and all the regulations are made according to international rules, especially after China's entry into the WTO. The international companies can rest assured their patents will be protected in China," Liang said.
A one-stop service will also be provided for all the exhibitors to protect their intellectual property rights at the first CIIE in Shanghai in November, according to the organizer of the event.
In addition to smart tech machinery and automobile industries, food and agricultural industry giants from the global have also expressed their expectation.
"We are looking forward to CIIE this fall when we will showcase many of our products. We will display some innovative products such as chocolates and coco," said Robert Aspell, president of Cargill Asia-Pacific.
The US-based company, which first invested in China in the early 1970s, will work in stronger alignment with strategic interests of China, by focusing on food security and food safety and remains committed to grow Chinese market, according to Aspell.
Jean-Philippe Poulin, president of Lesaffre Greater China, a global leader in yeast and fermentation also showed great interest in investing in China.
"We expect during the exhibition to demonstrate that we could invest in China and we will try to convince other big companies to invest with us to create an innovative platform in China," Poulin said.
In fact, creating partnership with different suppliers, experts and different technologies will help to increase and improve the practices in China and probably bring new products dedicate to the Chinese markets, Poulin added.
The latest statistics from the organizer indicate over 2,800 companies from 130 countries and regions have confirmed participation of the first China International Import Expo.
The event will be held at the National Exhibition and Convention Center in Shanghai from November 5 to 10.