Shanghai expo to advance sustained growth in trade
Share - WeChat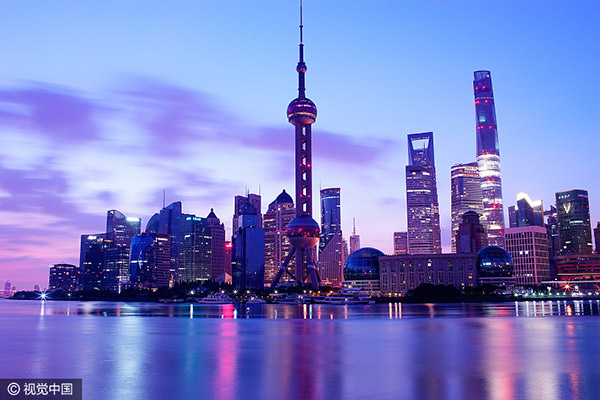 Preparatory work is in full swing for the forthcoming China International Import Expo in Shanghai, with organizers getting enthusiastic responses from companies both at home and abroad.
According to the organizers, more than 160 Fortune 500 companies' delegates and industry leaders have indicated their willingness to participate in the exhibition. Companies from over 120 countries and regions are expected to attend the exhibition.
The organizers will also look to rope in over 150,000 domestic and overseas buyers in the next five months. To date, 98 State-owned enterprises are among the first group of buyers at CIIE. Local governments of other regions have also started to set up their own trading groups.
Three forums will be held at CIIE from Nov 5 to 10, attracting more than 800 participating companies. Themed around opening-up, creativity and investment, the forums will discuss ways to further promote free trade and investment, create a more open world economy, discover new growth areas for world trade and advance the sustained growth of world trade.
The exhibition organizer has made great offline and online efforts for CIIE. On April 18, CIIE launched an online trading platform which aims to give the six-day event an extended life online throughout the year. With this, companies participating in the exhibition will be able to display their products, seek potential partners, and complete online trading with digital payment systems.
In addition, the organizer also held a meeting for 47 buyers and 25 exhibition participants to bridge the supply and demand gap, which will hopefully lead to better transaction results.
Shang Yuying, director of the Shanghai Commission of Commerce, said that the municipal government has chosen a number of large-scale comprehensive bonded exhibition and trading platforms to provide precise trading services to more companies. To that end, the local customs district in Shanghai is also exploring a new management model so that the bonded exhibition can be held throughout the year.
"CIIE is an ideal opportunity for Shanghai to upgrade its trade, consumption and opening-up," she said.
"With this, Shanghai will be able to build a global import trade promotion network, attract internationally competitive commodities and services, attract more trading entities to settle down in the city so that Shanghai's creativity and competitiveness will be greatly enhanced," she added.
Shang also pointed out that one of the major tasks for the CIIE organizers is to complete the cooperation mechanism with neighboring provinces including Jiangsu, Zhejiang and Anhui, aiming at building a number of commercial, travel, cultural and sports brands featuring the Yangtze River Delta region.