Fresh eye for inspiration
Share - WeChat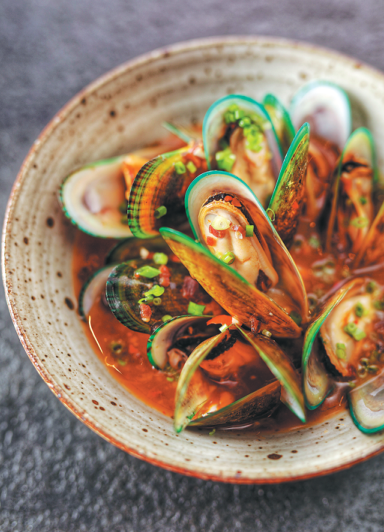 Since 2015, Liu has also taken up the role of a consultant to create menus for new restaurants. The menus behind Origine and Algorithm in Beijing, Tribe Organic in Shanghai, and Cactus in Kunming, Yunnan province, are all his creations.
Most of his menus tend to revolve around Western food, but U Cafe is his first attempt to design an entire menu featuring only Chinese fusion dishes. Liu regards this as good practice to prepare for the launch of his new Chinese restaurant in Toronto over the next two months.
Liu is taking his fusion concept to Canada in the hope of creating a casual dining venue for locals to enjoy his take on modern Chinese cuisine.
"I'll update the menu, and make the dishes less time-consuming to prepare," says Liu. "Chinese cuisine is complicated, so I want to give my customers the chance to sample the flavors of Chinese dishes that don't require the most sophisticated skills to make."
"The seasonings will be Chinese style, and I'll use some Western cooking methods which I'm good at," Liu says. "For the Chinese rice noodle dish, I plan to update a version with beet tops to add a splash of purple instead of using avocado."
According to Liu, his goal is to design one dish that would take off all across North America.
Hong Kong chef Susur Lee is one of the most popular Chinese chefs in Toronto, who specializes in Cantonese cuisine, while Beijing-born Liu aims to bring the flavors of northern China to the city.
"A good chef knows how to match the ingredients and make them balance. That's my rule for creating Chinese fusion dishes," says Liu. "At the same time, I'll keep traveling and eating."
Contact the writer at liyingxue@chinadaily.com.cn
Most Popular