Fresh eye for inspiration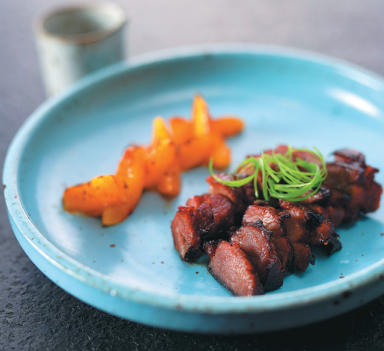 The next year, Liu went to Calle's restaurant-El Invernadero in Madrid-to work for a month. The one-star Michelin restaurant in the Spanish capital has only four tables, but serves 34 set-menu dishes each day.
"It was hard working each day from 9 am to midnight," says Liu, who says the experience was well worth it.
Liu and Calle both believe floral cuisine does not necessarily have to be vegetarian, and that the vegetables can be cooked in meat or seafood broth, which helps to season the vegetables, but not highlight the taste of the fish or meat.
What Liu feels most proud of is a snack dish of marinated radish he created for the set menu, and the chili oil that Liu taught Calle to make that he now uses to highlight the flavor of the beet tops in one of the set dishes.
Spain is Liu's favorite culinary destination. "When I don't have any ideas for new dishes, I like to set up a trip to Spain-its food always inspires me," says Liu.
Liu's great grandfather used to be a chef at Beijing Hotel, which he thinks inspired him to become a foodie, if not a chef.
He has visited New York with his wife twice, but has never seen the Statue of Liberty, as he thinks the time it takes to visit the site could be better spent by sampling a meal or two.