Awash with ideas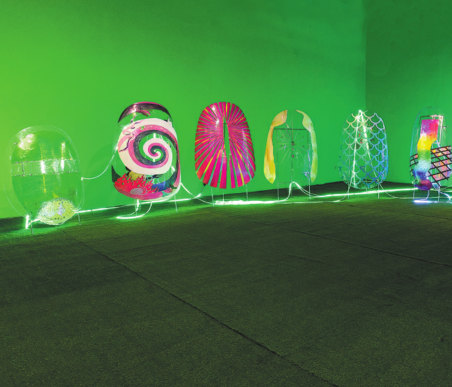 "These days, it's hard to define young artists' work. We choose whatever form that can realize our ideas," adds Ye, who is currently living in Switzerland as part of an art residency project.
Ye was born into an artistic family. Her father Ye Yongqing is an established ink painter and her mother is a sculptor and oil painter.
Although she has been immersed in an artistic environment since childhood, Ye says she never thought of being an artist until she went to study art at Central Saint Martins in London.
As for her internet-related art projects, Ye says many people didn't understand her in China. But thanks to years of study in London and experiencing her peers' experimental art practices there, she now feels much more sure about her own art.
Ye also had a lot of show invitations offered by art institutions after her graduation. She has already held several solo shows in various cities around China.
Speaking of the difference between her parents and her, Ye gives the example of Coca-Cola.
"For my parents, Coca-Cola can be used as a metaphor in their work, while for me, it's just part of everyday life," she adds.
Just like the internet, she grew up with it, and is used to spending about 10 hours online every day. New technology, Ye says, is just a tool to help young artists to show off their personality.