Awash with ideas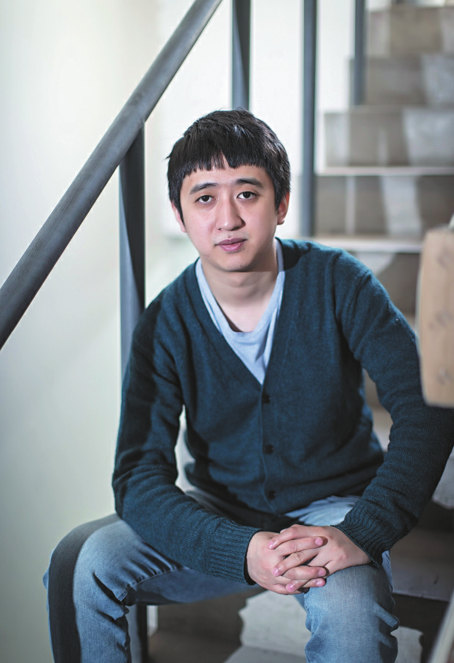 Hao Liang
Unlike Tong's flexible choice of art forms, Hao Liang has dedicated himself to traditional Chinese ink painting since he was a young boy. The Beijing-based artist is still certain that ink will be his only focus for a some time to come.
Regarded as a representative of China's finest young ink painters, Hao's works are collected by top international museums including the Metropolitan Museum of Art in New York and the Centre Georges Pompidou in Paris.
The 35-year-old's solo exhibition at the Gagosian Gallery in New York in June was a sellout show.
Hao's unique approach of reinventing the traditional genre of Chinese art sees him mixing elements from both East and West in his scrolls, which are often more than 10 meters long.
His latest scroll Streams and Mountains Without End took him more than half a year to complete. The plants, mountains and stones in the painting are gradually transformed into geometric shapes, a departure in style from the traditional Chinese ink techniques used by ancient painters to follow the forms of cubism forged by Pablo Picasso.
"My art is complicated and contains a variety of cultural influences, not just Chinese culture," explains Hao.
Thanks to the internet, Hao has easy access to various areas of interest, such as those from Persian and Islamic cultures. He has also read works by many philosophers from Russia and the West.
"I have wide interests, all related to culture," says Hao at his studio while drinking Chinese tea. On his worktable also stand bottles of whiskey.
Born into a film family-his grandfather was a movie director and his father a producer-the painter's scrolls are influenced by film shooting techniques.
"My long scrolls are like the stories told in a film. I employ various storytelling techniques to portray the landscape," he explains.